Acclaimed Pakistan-born opera singer Saira Peter performed at Pakistani High Commission in London and met with 10-year old Pakistani kid Nadob Gul
Saira Peter – Pakistan's first globally recognized Sufi Opera singer, met with Nadob Gul – a ten year old Pakistani kid who holds a word record for answering 196 mathematics questions in one minute.
Saira Peter commended Nadob Gul on his achievement and said that this world-record is an honor for Pakistan.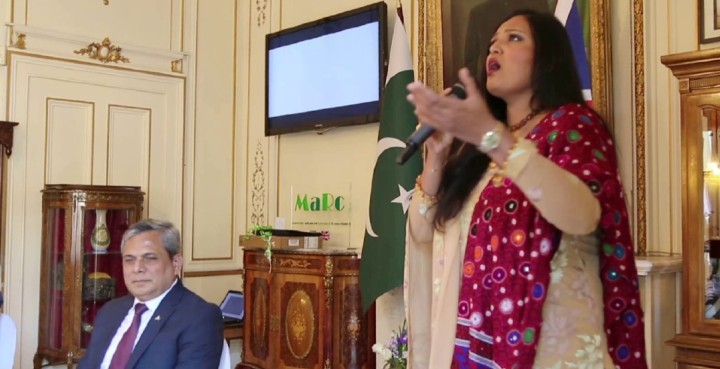 Nadob Gul's parents, who are longtime admirers of the opera singer, said that they avidly follow her on social media and it's a privilege and a dream come true to meet her in-person.
In addition to it, Saira Peter also performed renowned Sufi poet Ghulam Mustafa Tabssum's Persian ghazalsat the event organized by Pakistani High Commission with respect to 'Minority Day' festivities.