Internationally renowned vocalist and Pakistan's only opera singer Saira Peter's live concert on social media garners praise and acknowledgement from fans around the world.
Saira Peter mesmerized listeners with her voice and sung Latin and English opera along with ghazals and songs in various languages during the digital live concert.
Viewers lauded Saira's performance on 'Abhi to Main Jawan Hun' which was originally sung by legendary Malika Pukhraj.
Dr Singh praised Saira Peter's command over Urdu pronunciation and said that ghazal in in fact the most premium and refined form of singing in Urdu language.
Furthermore, Saira Peter also performed a cover of Madam Noor Jahan's 'chan deya toteya' in Punjabi which further enriched the experienced of live concert.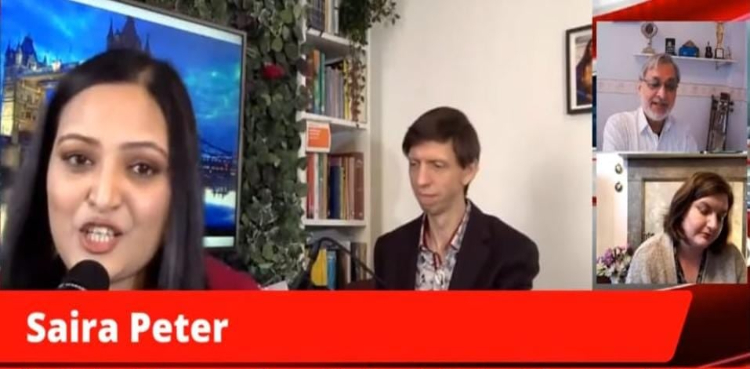 Saira Peter also answered various questions raised by Dr Singh and shed light on the contrasting difference and relation between eastern and western music.
In addition to it, heeding to viewers' demand Saira Peter also performed Jagjit Singh's ever-green 'honton se choo lon' and Noor Jahan's 'awaz dey kahan hai'.
Viewers were left astonished with Saira Peter's performance in more than 10 different languages.
The live concert continued for more than two hours during which Dr Singh and singer Rozi also showcased their talent.