Director General (DG) private schools Dr Mansoob Hussain Siddiqui has announced that schools in Sindh will not be reopened from August 15.
Dr Mansoob Hussain Siddiqui – DG private institutions Sindh, has warned private schools administration against the reopening of schools from August 15.
Mr Siddiqui has advised parents to abstain from sending their children to schools as the government has not yet allowed the reopening of schools.
"In case of non-compliance appropriate legal action will be taken against private institutions," he warned.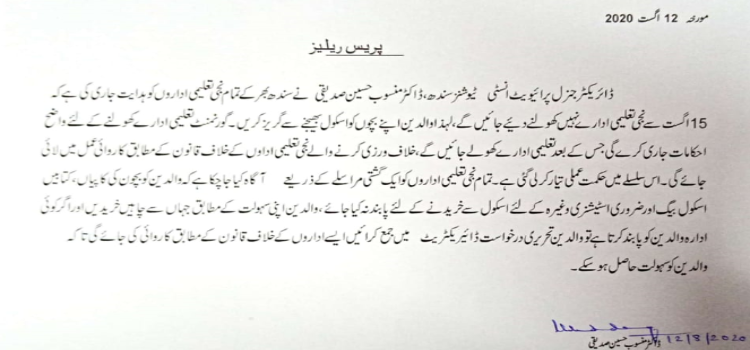 Furthermore, DG private schools warned private educational institutions against enforcing any mandatory rules regarding stationary and school bags, and that parents can buy these items as they deem appropriate.
"Parents can file a written complain at the directorate," said the notification issued by Education and Literacy Department Government of Sindh.