Despite challenges govt complete its tenure, PM Shehbaz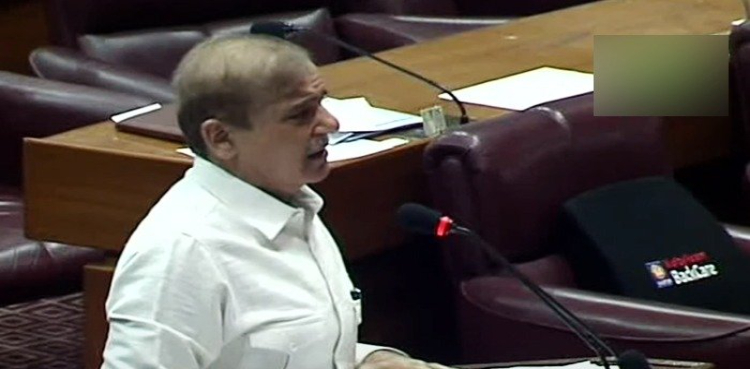 ISLAMABAD: Prime Minister Shehbaz Sharif on Thursday reiterated that the coalition government led by PML-N will complete the remaining tenure despite the challenging circumstances.
Addressing the PML-N Senators in Islamabad, he said that some coalition partners initially wanted to go for the elections after electoral reforms however there was no consensus on it. But, now, there is consensus on completing the term, he said.
Defending the massive hike in fuel prices, PM Shehbaz claimed that the PTI government had agreed with International Monetary Fund (IMF) to pass on the change in global oil prices to the local consumers and imposition of the petroleum development levy (PDL).
However, he said that Imran Khan, knowing he would lose the no-confidence motion, slashed the fuel prices in Pakistan despite the oil prices being record high in the global market at that time, reiterating that it was a landmine laid by former prime minister.
He said that the IMF was pressurizing them to implement the pact [signed by PTI] being the government of Pakistan. He warned the nation that 'more challenging time' is coming.
The premier said the government would increase or decrease the fuel prices according to oil rates in the global market.
He said China has approved disbursing $2.3 billion loan to Pakistan which was a sigh of relief in the current circumstances.