'Tareekh Kay Musafir' (travellers of history) – a much awaited short film by Voice of Sindh on trilateral relations between Pakistan, China and India released on Tuesday (today).
Tareekh Kay Musafir – a Voice of Sindh production, comprehensively addresses the complex and longstanding trilateral relations between the three nuclear armed neighbors Pakistan, India and China.
The 20-minute short film produced under the supervision and guideline of Dr Umair Haroon – Project Director Voice of Sindh stars several renowned and acclaimed showbiz stars of the Pakistani television and film industry.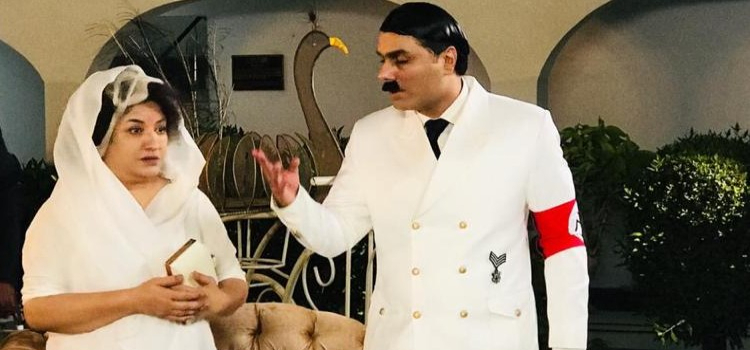 The play has been written and directed by Sajid Hasan, and stars Dr Umair Haroon as Adolf Hitler, Hina Dilpazir as Indra Gandhi, Alyy Khan as Zulfikar Ali Bhutto and Sohal Hashmi as Mao Zedong.
The engrossing dialogue among the four world renowned personalities is sure to make the audiences ponder on some incidents of note from history and how those incidents are related to our present times.
The impassioned project has been released in three languages, Urdu, English, and Chinese so that it may cater to a variety of audiences.