The undying resolve of Asiya Andrabi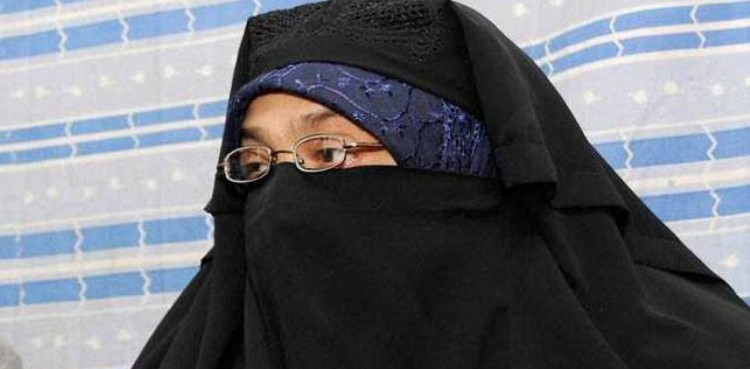 Pakistan was carved out of India in 1947 as the Muslim counterweight to India's Hindu population. Predominantly Muslim Kashmir to the north of both countries was divided between them, with India dominating two-thirds of the region and Pakistan one third.
A Muslim-led revolt against the Hindu ruler triggered a build-up of Indian troops and an attempt by India to annex the whole in 1948, provoking a war with Pakistan, which sent troops and Pashtun tribesmen to the region. A UN commission called for the withdrawal of both countries' troops in August 1948. The United Nations brokered a cease-fire in 1949, and a five-member commission made up of Argentina, Belgium, Columbia, Czechoslovakia and the United States drew up a resolution calling for a referendum to decide Kashmir's future.
Asiya Andrabi remains one of the most important female voices in the Indian occupied valley of Jammu and Kashmir. Asiya is married to Qasim Faktoo (a founding member of the Hizbul Mujahideen) in 1990. Her husband is in jail since 1992.
Asiya Andrabi has taken part in various protests in the Kashmir valley. She is best known for supporting Masarat Alam in the 2010 stone-pelting rallies across Kashmir by using her village network of Dukhtaran-e-Millat women for support.
She hoisted the Pakistan flag and sang the Pakistani national anthem in Kashmir on 25 March 2015. Later on, she was booked for unfurling the Pakistan flag on its national day in Srinagar. On 12 September 2015, she slaughtered a cow and released a video in a bid to defy the ban on sale of beef in Jammu and Kashmir. Later on, she was booked for unfurling the Pakistan flag on its national day in Srinagar.
On 6 July 2018 Asiya was taken into custody by the National Investigation Agency (NIA), India's federal anti-terror organisation, for allegedly "waging war against India" and other supposedly unlawful activities.
Asiya Andrabi was incarcerated in the infamous Tihar Jail in India whose life was in danger owing to the imminent risk of persecutory conviction by a sham court on 18 January 2020, according to a Foreign Office statement.
Federal Minister for Human Rights Dr Shireen Mazari called out the Indian government for committing war crimes by moving prisoners from occupied Kashmir to India and also violating the Geneva Convention through ill-treatment of women prisoners.
The federal minister made the statement during a press briefing alongside Asiya Andrabi's son and nephew in Islamabad on Monday. It may be noted here that the Foreign Office said in a recent statement that Asiya Andrabi may be convicted on January 18.
She said the Narendra Modi government has violated Article 76 and 83 of the Geneva Convention.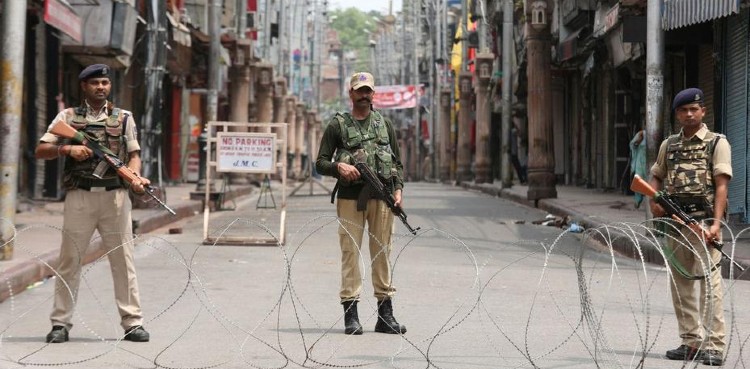 "Article 76 says that women shall be confined in separate quarters and shall be under the direct supervision of women… and the detainees have the right to be visited by the Red Cross but Indian authorities don't even provide doctors," said Mazari. "Andrabi and two other women with her are unwell but the Indian government is denying her medical assistance."
Mazari said that sentencing Asiya Andrabi to life imprisonment until death would be nothing short of judicial murder.
Pakistan on Sunday approached the United Nations Secretary-General in New York and the UN High Commissioner for Human Rights in Geneva to seek immediate release of Kashmiri political leader Asiya Andrabi.
Pakistan told the UN bodies that as a champion of human rights and an ardent advocate of women empowerment, Andrabi had worked tirelessly for social reforms and realization of fundamental freedoms for the people of the Indian Illegally Occupied Jammu and Kashmir (IIOJK) for over four decades.
Dukhtaran-e-Millat (DeM), which was one of the biggest women's rights organizations in IIOJK is working on women's education, empowerment, well-being, and protection – especially against physical violence and abuse at the hands of Indian occupation forces.
Ahmed Bin Qasim, Asiya Andrabi's son has stated that the family remain steadfast although her mother's health has seriously deteriorated under Indian custody, he added that he was not alone who had been left to suffer this fate and almost every Kashmiri child was going through the same trauma.