The deadly September 11 attacks or commonly known as '9/11' are being remembered today on their 19th anniversary.
The 9/11 attacks were a series of four coordinated terrorist attacks by terrorist group 'al-Qaeda' against the United States on the morning of Tuesday, September 11, 2001.
The attacks drastically changed the world politics as well as domestic US politics and dynamics and had far reaching repercussions that are still significantly relevant today.
Early on the morning of September 11, 2001, 19 hijackers took control of four commercial airliners. The four hijacked flights included;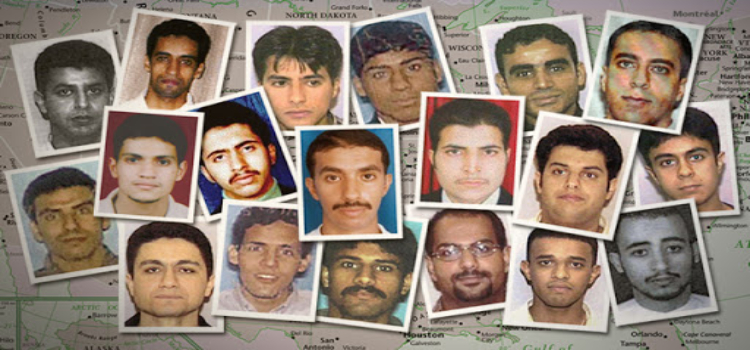 American Airlines Flight 11, a Boeing 767 aircraft, departed Logan Airport at 7:59 a.m. en route to Los Angeles with a crew of 11 and 76 passengers.
United Airlines Flight 175, a Boeing 767 aircraft, departed Logan Airport at 8:14 a.m. en route to Los Angeles with a crew of nine and 51 passengers.
American Airlines Flight 77, a Boeing 757 aircraft, departed Washington Dulles International Airport at 8:20 a.m. en route to Los Angeles with a crew of six and 53 passengers.
United Airlines Flight 93, a Boeing 757 aircraft, departed Newark International Airport at 8:42 a.m. en route to San Francisco, with a crew of seven and 33 passengers
The Attacks
The 19 hijackers of whom 15 were Saudi nationals, along with two UAE citizens and one Lebanese were led by Mohamed Atta, an Egyptian national.
At 8:46 a.m, five hijackers crashed American Airlines Flight 11 into the northern facade of the World Trade Center's North Tower (1 WTC), followed by United Airlines Flight 175 crash into the southern facade of the South Tower (2 WTC) at around 9:03 am.
American Airlines Flight 77 crashed into the Pentagon at 9:37 a.m; whereas the fourth plane crashed near Shanksville, Pennsylvania, southeast of Pittsburgh, at 10:03 a.m – failing to hit its potential target White House or the Capitol in Washington DC.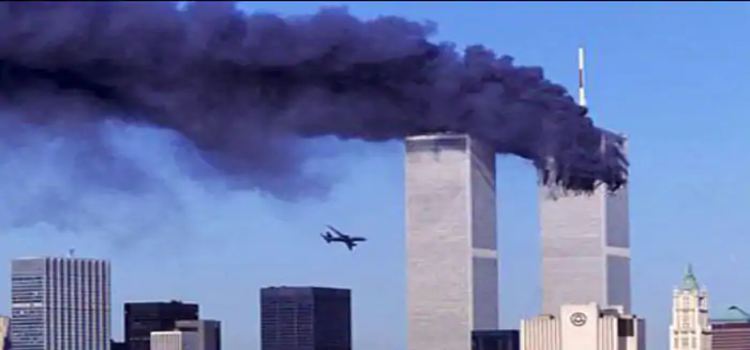 The attacks resulted in 2,977 fatalities, over 25,000 injuries, and substantial long-term health consequences, in addition to at least $10 billion in infrastructure and property damage.
9/11 is the single deadliest terrorist attack in human history and the single deadliest incident for firefighters and law enforcement officers in the history of the United States, with 343 and 72 killed, respectively.
Aftermath
The attacks were denounced by mass media and governments worldwide. Across the globe, nations offered pro-American support and solidarity. United Nations Security Council Resolution 1368 condemned the attacks, and expressed readiness to take all necessary steps to respond and combat all forms of terrorism in accordance with their Charter.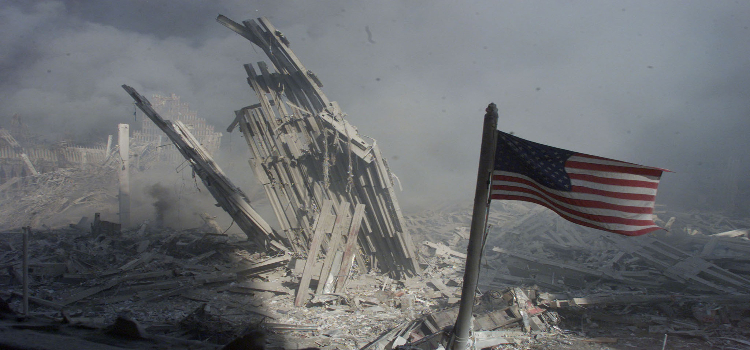 On September 14, 2001, the U.S. Congress passed the Authorization for Use of Military Force Against Terrorists and on October 7, 2001, the War in Afghanistan began under the name of 'Operation Enduring Freedom' when U.S. and British forces initiated aerial bombing campaigns targeting Taliban and al-Qaeda camps, then later invaded Afghanistan with ground troops of the Special Forces.
The invasion resulted in the overthrow of the Taliban rule of Afghanistan and led to the almost a two-decade long conflict involving Taliban insurgency and the West-backed Afghan government, US Army and NATO forces.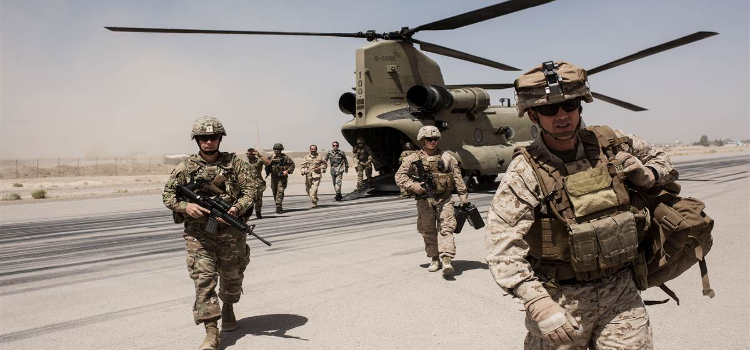 The impact of 9/11 extends beyond geopolitics into society and culture in general. As a result of the attacks, many governments across the world passed legislation to combat terrorism.
In US, the Department of Homeland Security was created by the Homeland Security Act to coordinate domestic anti-terrorism efforts.
Meanwhile the USA Patriot Act gave the federal government greater powers, including the authority to detain foreign terror suspects for a week without charge, to monitor telephone communications, e-mail, and Internet use by terror suspects, and to prosecute suspected terrorists without time restrictions.
To this day 9/11 attacks become the most significant turning point of this century or even the last 50 years, as it had and still has far-reaching consequences across the globe.