Three Kashmiris martyred in IoK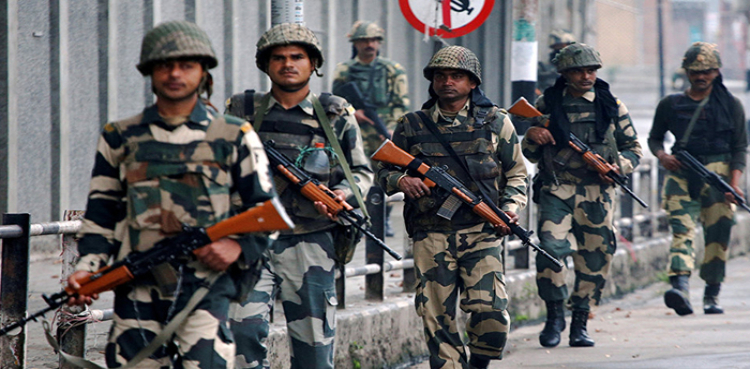 Three Kashmiri youth have been martyred in Indian Occupied Kashmir (IoK) by Indian forces on Monday.
As per the details, Indian troops conducted a 'search and cordon' operation in Runipora area of the Islamabad district of the disputed territory, the deceased have not yet been identified.
Prior to this, three Kashmiris were martyred in Tral area of the Pulwama district of IoK on June 25, whereas another two were martyred on June 24.
Read More: Thousands got residency in Indian occupied Kashmir
Earlier, US Democratic Presidential candidate and former Vice President Joe Biden had condemned Narendra Modi led Indian government's decision of enforcing inhumane restrictions in the disputed valley and criticizing the forceful suppression of peaceful protests and dissent of the Kashmiris against Indian government policies.
Kashmiris have been protesting against the abrogation of Article 370 of the Indian constitution by Indian government, effectively neutralizing Kashmir's special autonomous status.