Three soldiers martyred, eight injured in Panjgur attack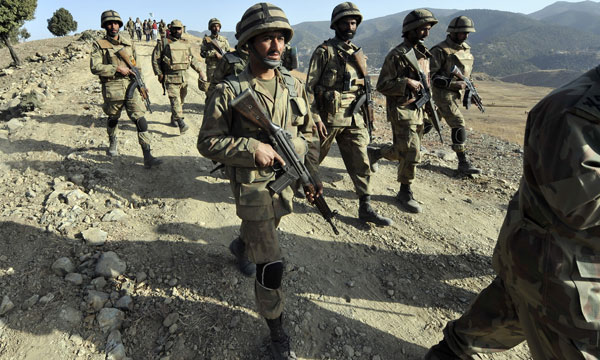 Three soldiers have been martyred, while eight have been injured in a terrorist attack on security forces in Panjgur, Balochistan.
According to Inter Services Public Relations (ISPR), security personnel were on routine patrol duty when their vehicle was ambushed near Gichak valley in the Panjgur district of Balochistan.
Three soldiers have been martyred, whereas eight have been injured in the attack, five of whom are in critical condition, said ISPR.
The injured have been shifted to Combined Military Hospital (CMH), Quetta.
Prior to this Seven Frontier Corps (FC) personnel were martyred in two separate terrorist attacks in Balochistan when an FC vehicle patrolling in Pir Ghaib was targeted by a road-side IED resulting in six casualties, followed by martyrdom of another soldier in a firefight with terrorists in Mand, Kech, Balochistan, back on May 19.