United Nations General Assembly (UNGA) President-elect Volkan Bozkir met Foreign Minister Shah Mahmood Qureshi in Islamabad on Monday (today).
Volkan Bokzir – UNGA President-elect is on a two-day visit to Pakistan and arrived in Islamabad a day earlier on August 9, Sunday.
Mr Bozkir visited Ministry of Foreign Affairs on Monday (today) and was received by Foreign Minister Shah Mahmood Qureshi along with several other senior ministry members and officials.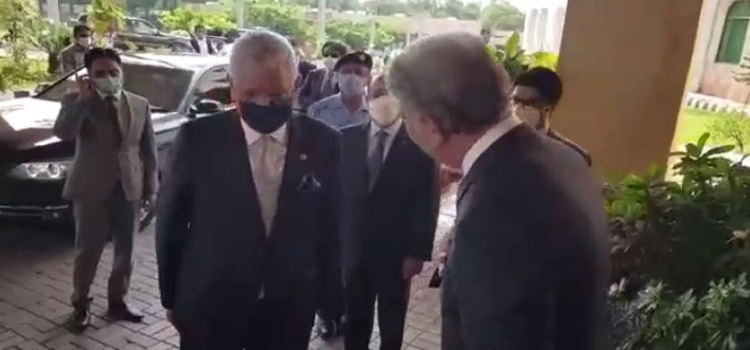 FM Qureshi and UNGA President-elect discussed the upcoming 75th annual session of the General Assembly. The two are also expected to hold a joint press briefing later in the day.
Read More: UN 'alarmed' over human rights violations in IOK
Meanwhile, Mr Bozkir also planted a sapling in the ministry's lawn as part of the PM Imran Khan's forestation drive in the country.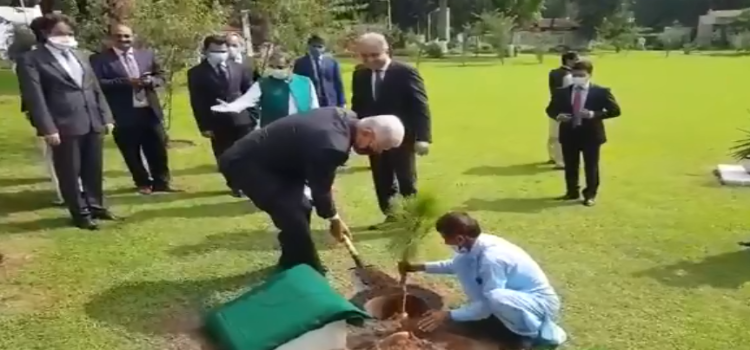 It is to be noted that Mr Bozkar's visit was initially scheduled on July 27th, which was then postponed due to some technical flight issues.