"We were scared to death. Sky seeming dark as we could move nowhere. We thought it would end soon, but a month, then 3 months and now almost a year. It feels like we have been confined to live under lockdown and only because we demand our land back, our rights back, and our Kashmir back".
Fahmida, a brave Kashmiri lady, living under siege in IOK, shared her thoughts to a news media. She is a mother, a valiant widow of one of a Shahid (martyr) and now running her own small métier of part-exchanging home to home. The only bread & butter earner of her small family. Fahmida doesn't lose hope. She doesn't give up to her struggle of freedom. She is the light that helps lit her family making visions and dreaming big.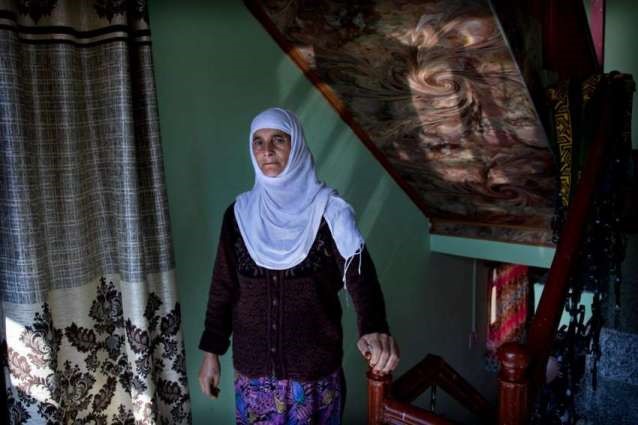 A young Kashmiri undergraduate, Zakiya, studying in Kerala India, has the same passion when it comes to lockdown. She came from Kerala to Poonch, district IOK, before the lockdown started; to spend her vacations with her family. She didn't comprehend how hard it would be to suffer mentally and physically as she has been under home arrest, not even can move around not even can she fly back to India for her semester. Zakiya is a business administration student but her power to overcome this maltreatment by Indian Forces is ingenious. Her younger brother was shot dead during a protest against lockdown. Her father has a shop, closed almost a year now. Her mother is a cancer patient, fighting against two evils one is inside and the other outside, the vicious Indian Forces. Zakiya is the only child left. Hospitals are unreachable. Medicines are short. Food is meagre and freedom fight is long. But, neither Zakiya nor her parents have lost hopes. "I know it's hard, but our faith can't be changed by the repression of these Indian barbaric uncurbed forces. How far would they go to hold us under blockade? Year, two, three. We will endeavour back. There is no power that can stop us from getting the freedom we deserve, only Allah is the power and He has given us the faith and He will put our destiny in the best shape". Zakiya further added," fear has gone far past and now is the audacity residing in every women's soul, none of our ladies is scared of quietus, savagery and anguish. Together we all will have to sacrifice something or someone, and together we all will get the Freedom, Insh-Allah". Her words echoed steadfastly and the determination was vivid.
On 5th of August 2019, India revoked the special status of Indian Occupied Kashmir (IOK). Since then the IOK has been under strict inhuman security lockdown. The outbreak of Covid-19 could not break the chain of curfew. If I would have to write about the stories of the human suffering under lockdown, I would on the whole mention the role of brave women of IOK. Women of IOK are not only courageous but they are no less than men having iron-will, tenacity, powerful conscience, a visionary mind and stalwart heart. Psychologically, there is no point to judge because they have witnessed the agony. But yes, behind every strong mind is a puny wish that needs to gratify. A woman can bear more pain with less stress, bona fide, but losing one's loved ones, one's right of freedom, one's land, one's dreams to some dead loss Forces like Indian Forces, may cause impediments to one's struggle towards dignity. But for Kashmiri women, the only thing that is the end of the world is End of the World itself.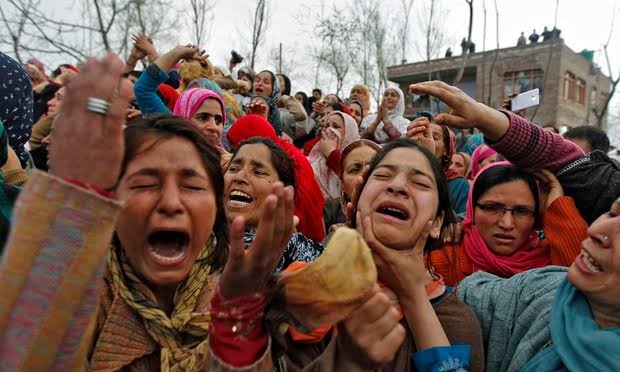 There have been countless reports claiming Indian Forces raping Kashmiri women in the past. Who knows what is the situation these days under lockdown as not even a single reporter, journalist is allowed to visit IOK.
Things could get fishy once the lockdown is over. God forbid, but the situation would not be easy for the crippled Modi's government.
If you want prosperity in your home, make your women strong enough to tackle inside out. However, the case is entirely opposite in IOK . Women are given tough time , but they are not giving up until the miracle happens. The atmosphere of fear and beleaguerment can't oppress the struggle inside them. The remorseless Indian Forces are trying to shallow out the strength of Kashmiris by forcing their men to suffer physically and their women suffer mentally. Kashmiri women in IOK under strict curfew lockdown , are corroborating to be unbreakable souls by not digesting the word " defeat " at any rate. Women there now send their men for the battle, for the resistance, for the freedom fight, and accept their men to get martyr ship. Women also participate in the protests against the curfew, showing no mercy to the bloodthirsty Indian troops. Every Kashmiri woman is spiritually high to reassure the men not to lose till the last breath. The upshot, they have brave sons giving tough times to Indian troops and their brutality, i.e; Burhan and Naikoo.
Mothers, daughters, wives of IOK are hardy. They are inculcating their men not to pull out the mission they dreamt of.
Women of IOK fear only the rape attacks, rest they are hard to be trapped. They have chosen death over such a miserable life. They are willing to sacrifice if it costs their lives for the freedom they are dreaming since 1947. For those brave women of IOK, they can walk the Indian Forces through the hell and still be angels.