16 more die of COVID in Sindh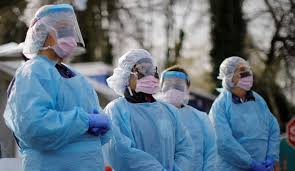 Sindh reported another 16 deaths due to coronavirus infection taking the total provincial tally to 231 deaths.
Overall 731 cases of coronavirus have been reported in Sindh during last 24 hours, raising the total cases to 13,341.
Out of the total provincial cases, 625 fresh cases were reported in the provincial capital, Karachi, said the provincial health ministry.
The fatalities from the virus also witnessed an increase with 16 more people losing battle against the virus. The overall deaths from the infection in the province have reached 234.
According to the health ministry, overall 10,272 patients were under treatment in the province for coronavirus of which 8,588 are being treated for the infection in Karachi.