Air Chief Marshal (ACM) Mujahid Anwar Khan took part in operational training mission on Pakistan Air Force's (PAF) new JF-17B fighter jets on Thursday.
ACM Mujhaid Anwar Khan took visited an operational airbase of PAF and assessed the flight of newly inducted JF-17B (dual seater variant) into Pakistan Air Force.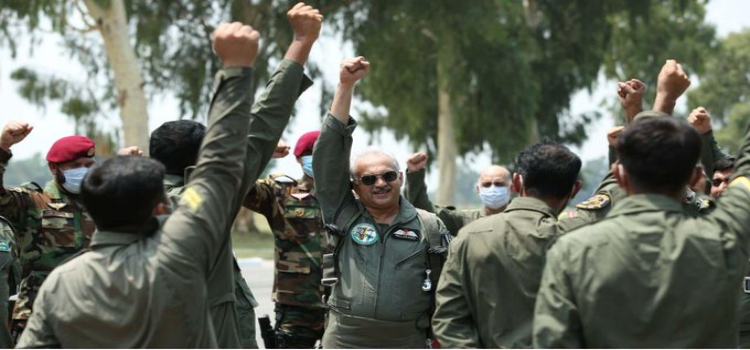 "Pakistan Air Force is fully prepared for the defense of the country," he said.
JF-17B
Dual-seat variant, 8 of which were rolled out at PAC Kamra in December 2019. Its multi-roles include use as a JF-17 conversion trainer, Lead-In Fighter Trainer (LIFT), ground-attack aircraft, and, reconnaissance aircraft. The production of the first JF-17B was initiated by Pakistan and China in 2016. On 28 April 2017, the JF-17B took its maiden test flight in Chengdu.