Altaf Hussain ordered killing of Dr. Imran Farooq: ATC verdict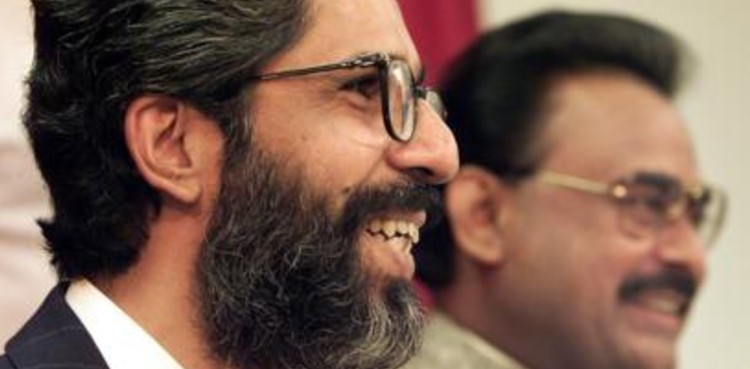 The Anti-terrorism court in Islamabad ruled on Thursday that the Muttahida Qaumi Movement (MQM) Chief Altaf Hussain ordered the killing of the party's senior leader Dr Imran Farooq.
MQM's founding leader Dr Imran Farooq was stabbed to death outside his home in London in September 2010. Three MQM activists were arrested by law enforcement agencies during investigations.
In a judgement, the court said that "it is expected from governments of Pakistan and UK that absconders [MQM founder Altaf Hussain, Iftikhar Hussain, Mohammad Anwar and Kashif Kamran] will be traced, arrested and brought before the court as soon as possible."
Judge Shahrukh Arjumand wrote in a judgement, during the trial of three arrested accused it was "proved that Altaf Hussain ordered the killing of Dr Imran Farooq".
The court handed life imprisonment and imposed a fine of Rs2 million on three men — Shamim Khalid, Syed Mohsin Ali and Moazzam Ali — and directed them to pay Rs1m each to the deceased doctor's family.
Read More: ATC awards life imprisonment to three suspects in Imran Farooq Murder Case
The court had reserved its judgement on May 21, whereas a total of 29 witnesses had testified in the case.
Prior to this, members of British investigation agency Scotland Yard had visited Pakistan to assist and cooperate with Pakistani authorities in Imran Farooq Murder Case.
Dr Imran Farooq was a founding member of Muttahida Qaumi Movement (MQM) and a former close aid to its leader Altaf Hussain. He fled Pakistan in 1999 and was residing in the United Kingdom, where he was murdered in September 2010