Schedule for matric, intermediate board exams announced in Sindh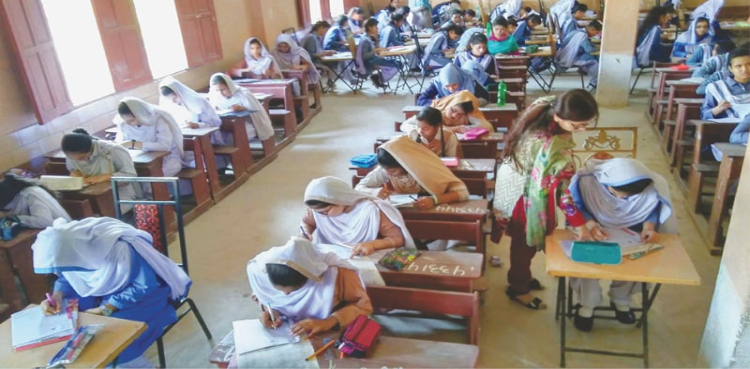 Sindh government on Thursday (today) announced the schedule for matric, intermediate board examinations.
As per the notification issued by Government of Sindh College Education Department, matric exams will commence from July 5th followed by intermediate examinations from July 26th.
Grade 11th exams will be conducted after the conclusion of grade 12th examinations, said the notification.
Furthermore, this year's matric, intermediate exams will be conducted from 60% 'condensed' syllabus with intermediate students having to appear in examinations for elective subjects.
No practicals will be conducted this year, read the notification.
Moreover, this year matric, intermediate's paper patters will comprise of 50% MCQs, 30% short Q/As and 20% long Q/As.
Additionally, COVID-19 vaccination has been mandatory for all the teaching and non-teaching staff who will perform their duties in board exams.
Read More: Matric, intermediate students to appear in exams for only 'elective subjects'
The development comes as Sindh government eased COVID-19 restrictions on Sunday June 6th last week as a result of significant drop in COVID-19 cases and positivity rate in the province.
Earlier, the federal government had announced to that the students of 9th and 10th grade will only appear in exams for four subjects namely biology, computer science, physics, chemistry and maths.
The marks percentage taken by students in elective subjects will also be proportionately allocated to subjects in which exams is not being taken, Shafqat Mahmood had said.