Pakistan Army personnel conduct rescue and relief operations in various flood-hit areas of Dadu district, Sindh.
Around 350 villages have been severely affected due to continuous heavy downpour that has extensively flooded various areas of Dadu district in Sindh.
According to Inter Services Public Relations (ISPR), Pakistan Army troops are busy in elief & rescue efforts in various areas of Dadu to help people affected by recent hill torrent and breach of Flood Protection Bund of Nai Gaj Dam.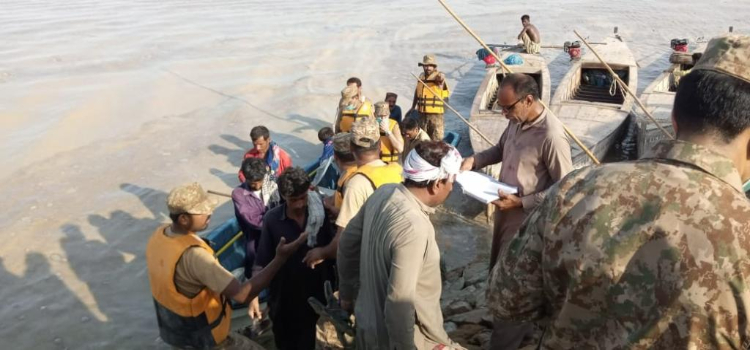 "Army Engineer boats are rescuing stranded people to safer places. Medical camp established and providing necessary medical care. Hot meal being served to affected people," said the press-release issued by army's media wing.
Monsoon system has been wreaking havoc in Balochistan and Sindh with several rural areas being completely cut-off due to extensive floods and landsliding incidents.