Benazir Bhutto University celebrates Defence Day with Full Zeal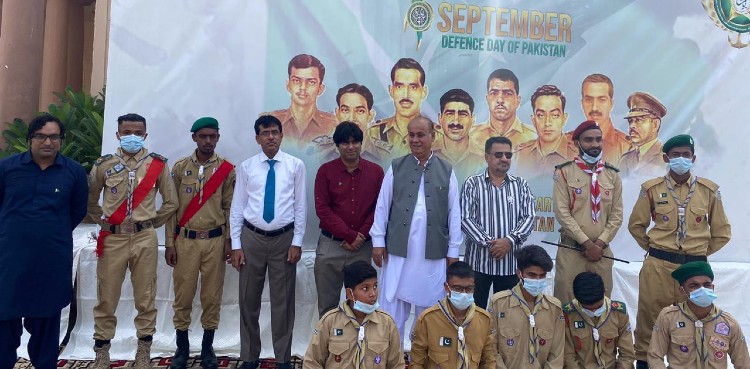 Defence Day of Pakistan was celebrated with Full Zeal at Benazir Bhutto University Liyari.
Baloch Student Organization and other Students participated and raised Slogans in favour of Pakistan Army and Pakistan.
Students gave tribute to brave soldiers of Pakistan Army.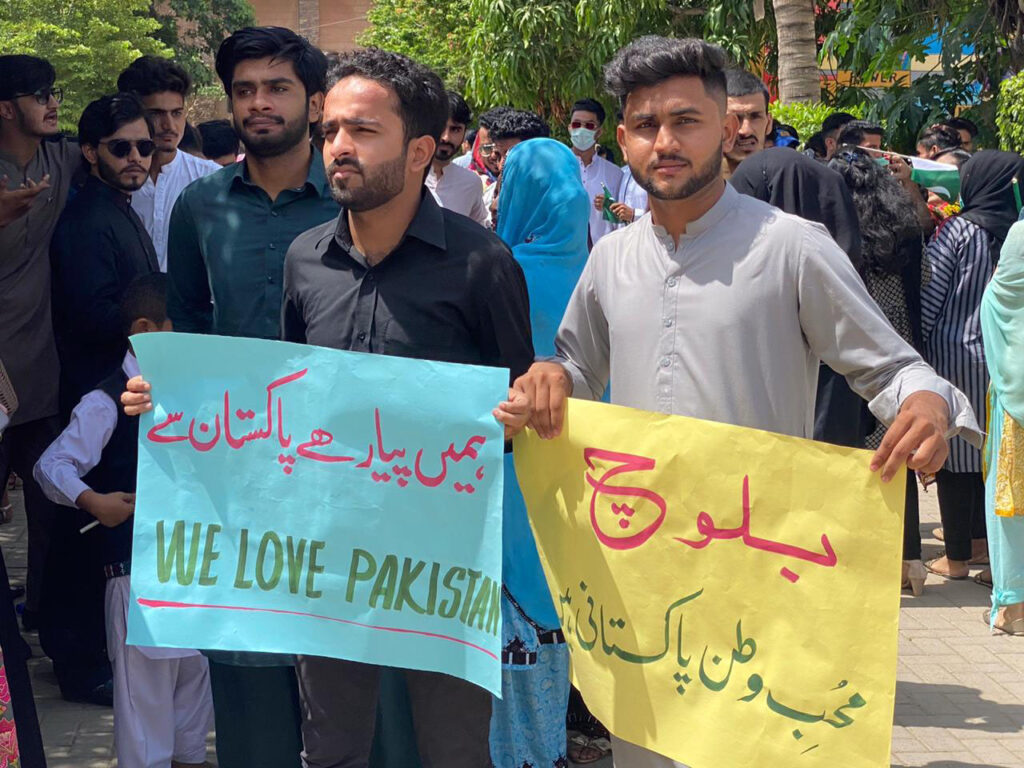 Vice Chancellor SBBU liyari Prof Dr Akhtar Baloch spoke to students, "Today we are living in the era of digital technology. Our Enemy has raised the war on us through digital medium by spreading misinformation and lowering our morale. They want to create divide among us.
Our youth will tactfully counter the strategy of the enemy by countering malicious propaganda of enemy against Pakistan Army and Pakistan. No one can divide my Brave Baloch Students and they are the first wall in defence of Pakistan. Pakistan is Balochistan and Balochistan in Pakistan.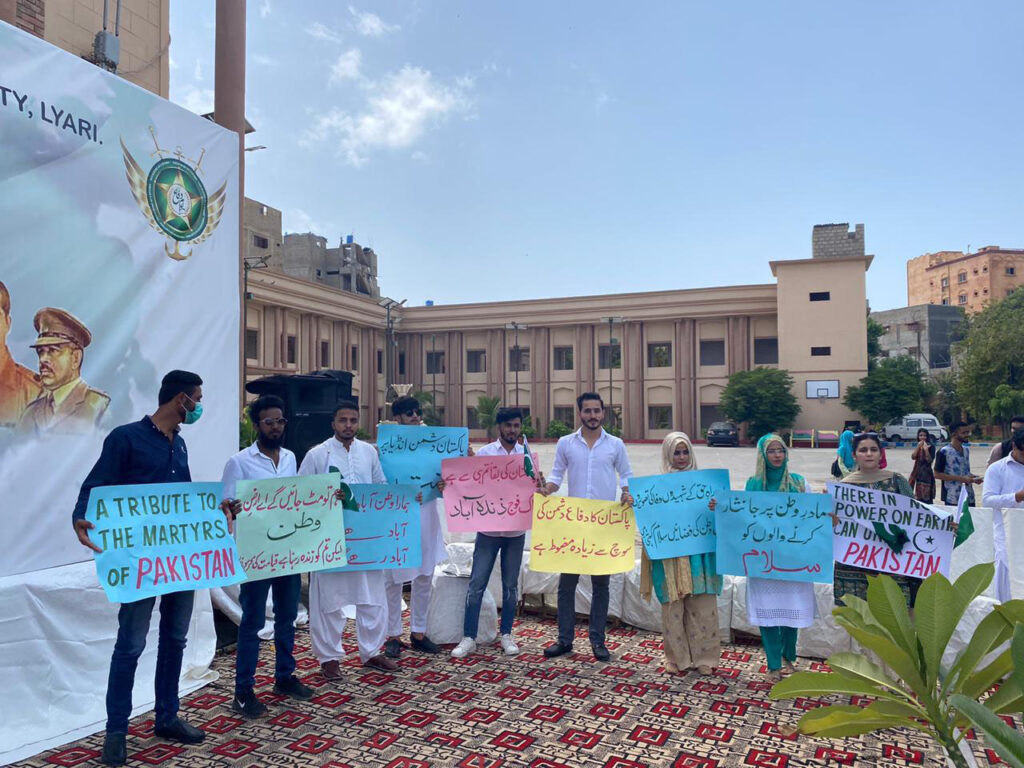 Habib Baloch, student Advisor BBSU hosted the event and said " my Baloch Students are pride of Pakistan. Students of Liyari are very bright and they are hope for Pakistan. Students of Liyari will counter every move of enemy on social media against Pakistan Army.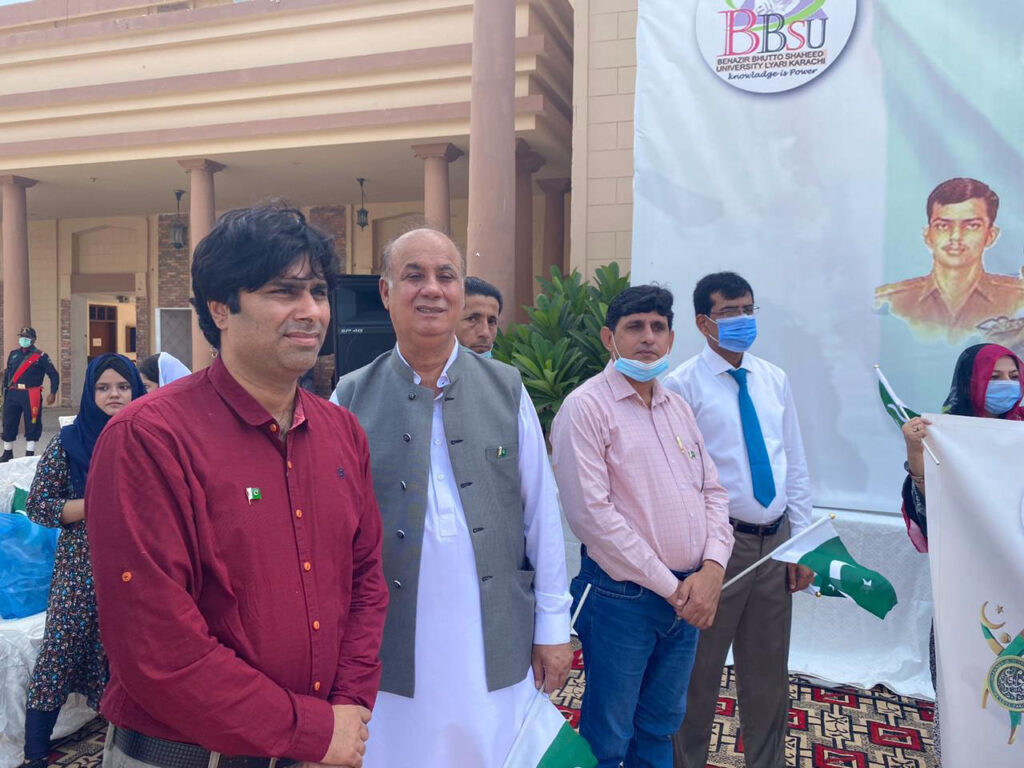 Famous Columnist and Senior Executive of Voice of Sindh, Ahsan Lakhani spoke to students and said " Chanakya's India will destroy itself intrinsically. Modi is following evil teachings of Acharya Chanakya, but Modi doesn't know that he is committing suicide and Modi will destroy India from inside. The more Modi wants to divert the attention away from Kashmir the more Kashmir is getting the attention of the world. Every Baloch Student in the crowd will strive for the Freedom of Kashmir.
The event was concluded by the performance of students, a tribute to Pakistan Armed forces. Throughout the event, the Slogans were raised in favour of Pakistan and Pakistan Army. Anti-India, anti-Modi and pro-Kashmir slogans were also raised.