China on Monday, rejected Indian allegations accusing Chinese forces of engaging in 'provocative' actions at Ladakh border.
In a statement, Chinese Foreign Ministry spokesperson Zhao Lijian has strongly refuted Indian allegations accusing Chinese troops of engaging in provocative actions and incursions into Indian territory.
The development comes as earlier, Indian military had accused Chinese troops of violating mutually agreed agreement by engaging in provocative actions and crossing intro Indian side of the Line of Actual Control (LAC).
"On the night of 29/30 August 2020, PLA (People's Liberation Army) troops violated the previous consensus arrived at during military and diplomatic engagements during the ongoing standoff in Eastern Ladakh and carried out provocative military movements to change the status quo," said the Indian Army in a statement.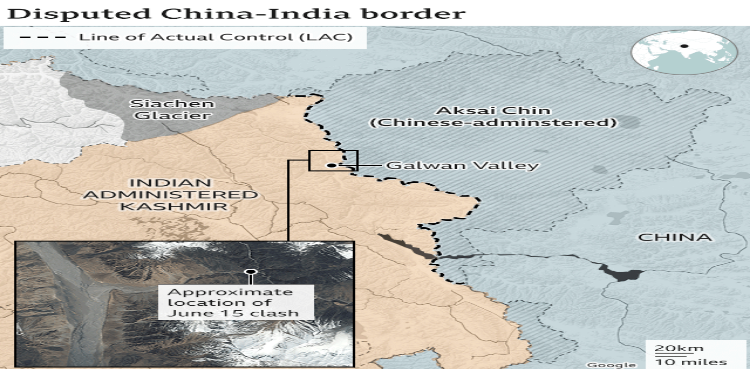 It is pertinent to know that at least 20 Indian soldiers died and 76 others were wounded in a violent clash with Chinese troops in Galwan valley in June earlier this year.
The incident marked the first time troops casualties were reported since the signing of 1975 border agreement between the countries which prohibits both sides from using weapons along LAC.
Since then, both sides have held high level military talks between the military officers of Chinese and Indian army in a bid to de-escalate the situation and to prevent any further violence at LAC.