Coronavirus: Dr Osama Riaz – the first Pakistani doctor to die of novel virus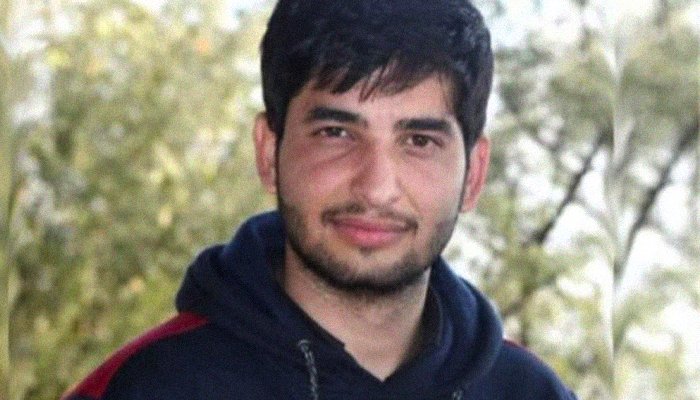 Peshawar: Dr Osama Riaz, a 26 year old physician, who was part of a 10-member team of doctors tasked with screening patients returning from Iran via Taftan, has died due to COVID-19 coronavirus.
Dr. Osama Riaz was serving in the isolation center established in Gilgit Baltistan to attend the pilgrims returning from Iran.
According to his colleagues, Dr Riaz used to attend his patients till late night as the patients had never been provided any services before.
Dr Riaz was shifted to the Provincial Headquarters Hospital (PHQ) in Gilgit city where he was given a swab test, which confirmed him as a positive case. A second swab test was conducted which also came back positive.
As his health deteriorated, Dr Riaz was put on a ventilator as a last resort.
In a statement, Gilgit Baltistan Information department said, "It is with extreme sadness that the Gilgit-Baltistan health department confirms that Osama Riaz who played a key role in the war against coronavirus has passed away."
The Information department has declared the deceased a martyr, and he would officially be remembered as a national hero.
Expressing his views on the lack of protective gear for health care workers, Dr Asfandyar Khan, president of staff at the Pakistan Institute of Medical Sciences in Islamabad said, "We request the government to immediately provide us personal protection equipment."
"It is like suicide to treat patients without protection. If infection spreads in hospitals, believe me no person will be ready to touch any patient," he added.
Faizullah Firaq, a spokesperson for the GB government has acknowledged that health care workers dealing with COVID-19 outbreak are not equipped with the necessary protective gear.
"Yes, they had mask, gloves and gowns but not compete kit of protective wear. The province is facing scarcity of ventilators, and we have requested the federal government to help us," he said.
Around 2,040 pilgrims have returned to Gilgit Baltistan from Iran via the Taftan quarantine center, 56 of them have tested positive for the novel virus.