Delhi still not interested in Kulbhushan Jadhav case, IHC grants one more opportunity to appoint lawyer for Indian spy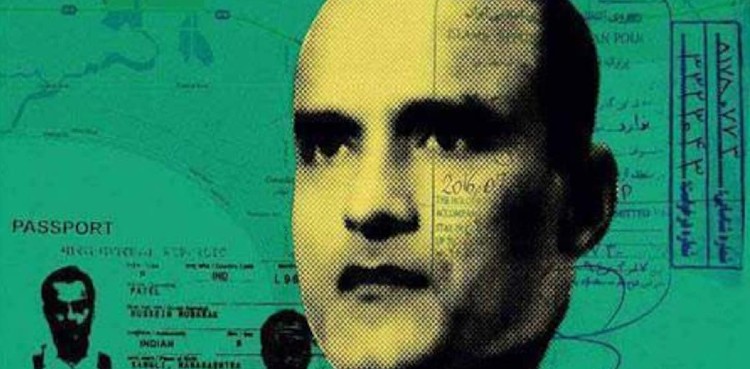 Islamabad High Court (IHC) on Tuesday, granted one more opportunity to Indian government to appoint lawyer for Kulbhushan Jadhav after Delhi's continued lack of interest in Jadhav's case.
IHC larger bench comprising of hief Justice Athar Minallah, Justice Amir Farooq, and Justice Mian Gull Hassan Aurangzeb heard federal government's appeal regarding legal representation for Indian spy Khulbhushan Jadhav on Tuesday.
During the hearing, the court granted one more opportunity to Indian government to appoint legal representation for Kulbhushan Jadhav.
IHC Chief Justice Athar Minallah said that Delhi could contact directly to the court by filing a plea besides sending its representative in the case.
Meanwhile, Attorney General (AG) of Pakistan Khalid Jawed Khan and senior lawyer Hamid Khan also attended the hearing.
AG Khalid Jawed Khan apprised the court that India has raised four objections against Kulbhushan Jadhav case in its September 7th reply.
India has asked for a convener council practicing in London to represent Jadhav and they seem to be interested only in political aspect of the case, said Khalid Jawed khan.
The court then directed amicus curiae to assist, apprise and facilitate the court in accordance with the rulings of International Court of Justice (ICJ).
The case has been adjourned till November 9th.
It is pertinent to know that federal government has filed a petition in IHC seeking legal representation for Kulbhushan Jadhav as Indian government has continuously turned down Pakistan's request for duly pursuing Jadhav's case.
Kulbhushan Jadhav Case
Khulbhushan Jadhav aka Hussain Mubarak Patel was arrested inside Balochistan in Mashkel near the border region of Chaman on March 3, 2016, on charges of working for Indian intelligence agency RAW and being involved in various terrorism and espionage activities inside Pakistan and was sentenced to death in 2017.
India had reached out to International Court of Justice (ICJ) against the verdict, which had directed Pakistan to grand consular access to the accused and in fact turned downed India's request for Kulbhushan's release.