Dr Aafia Siddiqui has signed clemency petition: Babar Awan to Senate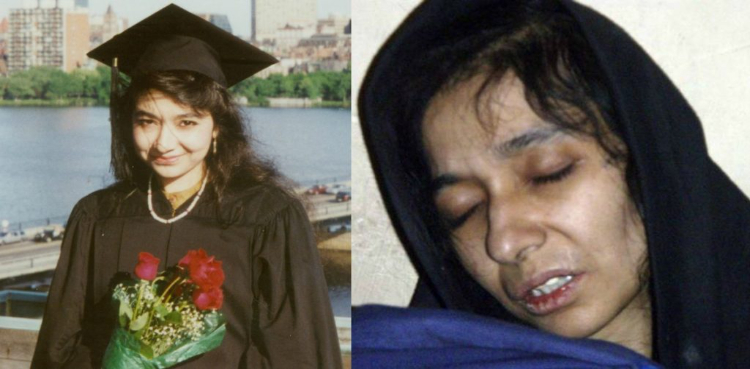 Dr Aafia Siddiqui has signed a clemency petition seeking relief from US President, said Dr Babar Awan while briefing Senate.
Speaking on the Senate floor on Thursday, Babar Awan – Advisor to the PM on Parliamentary Affairs, revealed that Dr Aafia Siddiqui has signed a clemency petition, which in fact is in the process of being sent to United States President Donald Trump.
Who is Dr Aafia Siddiqui?
Dr Aafia Siddiqui is a Pakistani neuroscientist with degrees from MIT and Brandeis University, who was convicted of multiple felonies and is serving an 86-year sentence at the Federal Medical Center, Carswell in Fort Worth, Texas.
Khalid Sheikh Muhammad – one of the key individuals behind 9/11 attacks, allegedly named her a courier and financier for Al-Qaeda, and she was placed on the FBI Seeking Information – Terrorism list.
She was arrested in Ghazni, Afghanistan and was questioned by FBI. During interrogation, she shot at visiting U.S. FBI and Army personnel and was injured in the retaliatory fire by security personnel.
After being treated for her injuries, followed by her extradition to US where in September 2008 she was indicted on charges of assault and attempted murder of a US soldier in the police station in Ghazni—charges she denied. She was convicted on 3 February 2010 and later sentenced to 86 years in prison.
Pakistan on multiple occasions, has repeatedly called for the release of Dr Aafia Siddiqui terming her sentence 'unfair' and 'unjust'.