Dr Atta-ur-Rahman warns of actual numbers of coronavirus patients being much higher than current projections.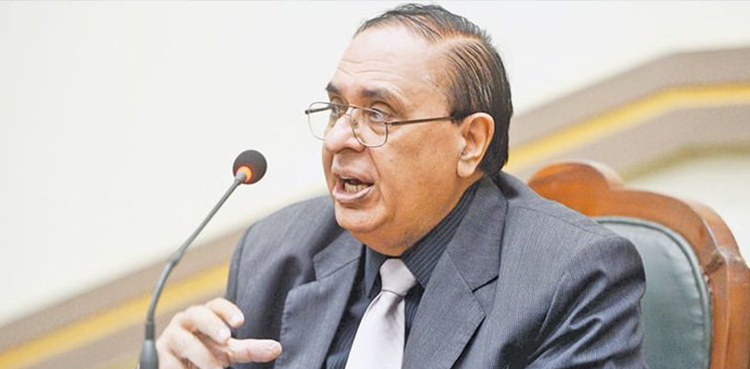 Islamabad: Professor Dr. Atta-ur-Rahman, Chairman of Prime Minister's National Task Force on Science and Technology, has warned that the actual number of coronavirus cases might be much higher than current estimates.
Speaking to press, Dr. Atta-ur-Rahman urged the government to ramp up its effort to increase testing of suspected coronavirus patients, he stated, "The government should carry out testing for 30,000-40,000 patients on a daily basis. So far we see merely 2,000-3,000 being tested."
According to him, the next ten days will reveal the actual number of coronavirus patients in the country.
"The data coming in of patients across the country is not indicative of the true picture. The real number of patients is much higher," he added.
He noted that the virus has spread like 'wild fire' in US and European countries and has rendered efficient health care systems of first world countries useless, due to continuous and overwhelming influx of coronavirus patients.
Dr. Atta-ur-Rahman also stressed upon enforcing strict measures to ensure that the people adhere to social distancing instructions issued by health experts.
Earlier, PML-N President Shehbaz Sharif demanded that government to conduct free-of-cost wide-scale testing across the country.