Governor SBP Reza Baqir sheds light on progress regarding Pakistan's own digital currency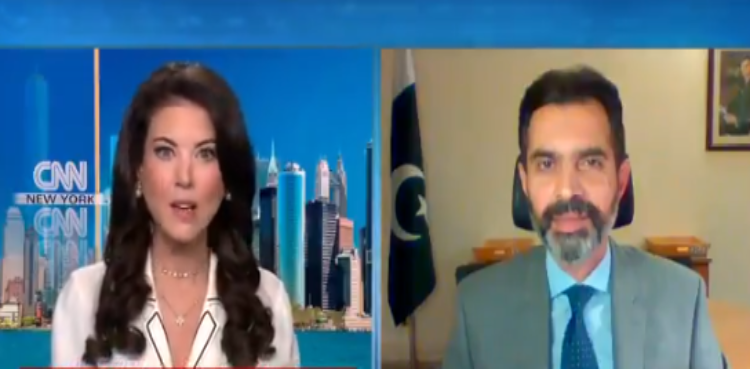 Dr Reza Baqir – Governor State Bank of Pakistan has apprised about progress regarding Pakistan's own digital currency saying that the central bank is exploring various prospects regarding introducing its own digital coin.
While speaking to CNN's Julia Chatterley, Dr Reza Baqir noted that currently State Bank of Pakistan is currently exploring various possibilities and prospects regarding its own digital coin as countries such as China have showcased notable benefits of digital currency for central banks.
We are at a stage where we are studying it, said Governor SBP.
Watch Governor, Dr Reza Baqir's interview with CNN international. https://t.co/6v7dF5JUhH

— SBP (@StateBank_Pak) April 9, 2021
Watch Governor Dr Reza Baqir's interview with CNN International. Part 2. https://t.co/oY6TOvpFEV

— SBP (@StateBank_Pak) April 9, 2021
We have allowed a framework to allow digital banks to begin operating in Pakistan, he added.
Dr Reza Baqir underscored that central bank's digital currency will further strengthen its efforts aimed at financial inclusion and will also enhance its anti-money laundering, anti-terror financing abilities.
Baqir also clarified that Pakistan is open for digital innovation and Stripe and other big payment providers are very welcome to operate in the country.
While responding to a question in Fintechs, Governor SBP said that the central bank eliminated IBFT fee due to COVID-19 pandemic which resulted in 150 % to 200 % growth in the first quarter regarding mobile banking transactions as compared to the previous year, whereas for internet banking transactions that number is around a 100% to 150% growth.
He also accentuated the fact that Pakistan is a market that is home to the fifth-largest concentration of people who are tech-savvy and provide promising prospects for digital innovation and growth.