Karachi Grammar School (KGS) – one of the most prestigious and widely respected educational institution of Pakistan, held an event on August 13 in Karachi to mark 73rd Independence Day of Pakistan.
The event began by flag raising ceremony, meanwhile attendants adhered to coronavirus preventive guidelines and social distancing guidelines as per the government directives.
Speaking at the occasion, KGS principal stated that Pakistan is a country that understands itself and knows its culture and heritage.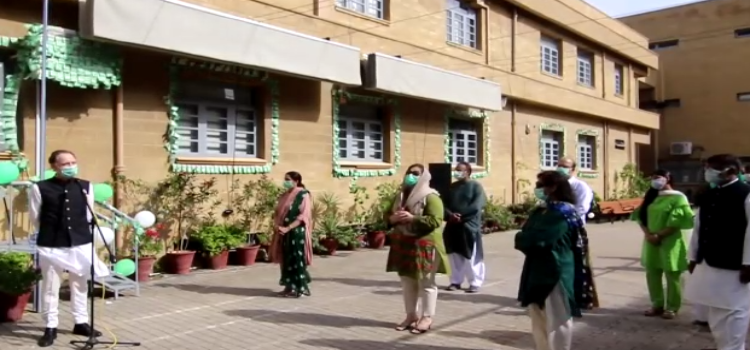 "We are here at Karachi Grammar School, where we have the future of Pakistan. Everyone coming here, all the students coming through represent the generations to come and will be at all sorts of important positions no doubt," he said.
He also highlighted the significance of giving back to the country and stressed upon the students – who go abroad for studies, to come back and serve the nation.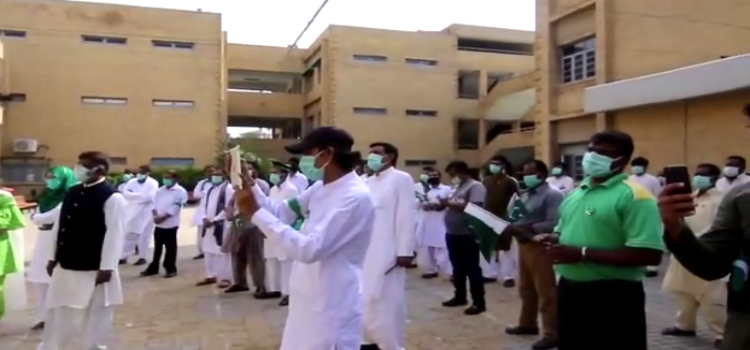 "Every single one of you here is an important member of our community, but today of course is about Pakistan, is about the country we all love..Pakistan Zindabad," he added.