Law enforcement agencies (LEAs) have geared up for strict crackdown against drugs smuggling in Karachi.
A high-level meeting was convened at Anti-Narcotics Force (ANF) Sindh headquarters in Karachi on Friday (today).
The meeting was attended by senior ANF officials and had representatives from Sindh Rangers, Sindh Police, Coast Guard, Customs department.
The conference was chaired by Director General (DG) ANF Major General Muhammad Arif Malik. Force Commander Brigadier Masnoor Ahmed Janjua briefed the audience on the anti-narcotics operations and objectives of the force.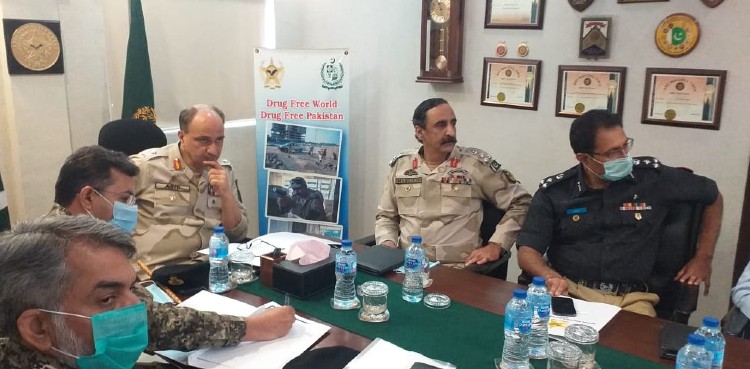 During the conference, representatives from various law enforcement agencies ensured the necessary cooperation and efforts against drugs smuggling and narcotics industry.
Furthermore, a joint operation policy has been formulized to ensure improved interoperability and synergized efforts against narcotics trafficking.