More than 20 vehicles are said to have been buried in a landslide incident in Gulistan-e-Johar area of Karachi on Tuesday (today).
According to Khalid Hussain – president of the union of Javed Hill View residential area near Munawwar Chowrangi Gulistan-e-Johar locality in Karachi, a land slide occurred due to continuous and heavy downpour in the area.
The empty space was used as a parking lot by the residents, around 20-30 vehicles are said to have been buried under the rubble.
No casualties or injuries have been reported so far.
Police and rescue teams are busy in rescue operation.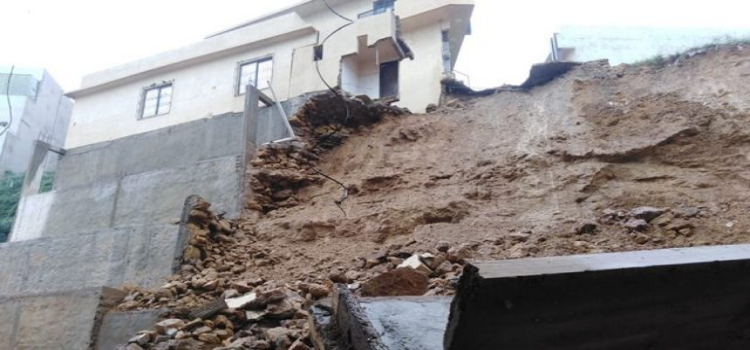 Karachi is experiencing its sixth monsoon spell this year as city's low lying areas and several roads have been inundated in water.
Several residential areas have been subjected to urban floods with rain and sewage water entering peoples' houses due to insufficient drainage system and infrastructure in the metropolitan city.