Khadija Siddiqi case: Convict Shah Hussain released on 'technical remission', clarifies Fayaz ul Hassan Chohan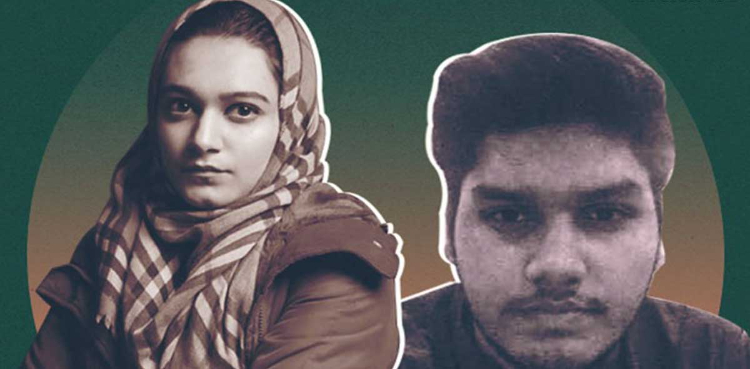 Fayaz ul Hassan Chohan – Minister for Prisons Punjab, has clarified that Shah Hussain – the convict in Khadija Siddiqi murder case has been released earlier than expected due to 'technical remissions'.
In a video statement, Fayaz ul Hasan Chohan highlighted that the convict Shah Hussain did not receive any relief in the form of legal remission from any official such as the president, the prime minister or the chief minister.
The convict did not receive a remit from the IG jails or jail superintendent, but was instead given a waiver of 17 months and 23 days according to jail rules, he added.
Explaining why Shah Hussain was released earlier, the provincial minister noted that Shah Hussain was granted pardon for eight months and eight days on the basis of penal servitude, one month pardon for good behaviour, one month pardon for donating blood, four months and 15 days' pardon for doing a BA in jail in 2019, and three months' pardon for finishing the Quran in 2020.
The clarification comes as the victim, Khadija Siddiqi while demanding answers from Punjab government and Punjab Police, had reprimanded authorities over the early release of her attacker.
Khadija Siddiqi Stabbing Case
Khadija Siddiqui, a law student, was attacked by her class fellow, Shah Husain, on May 3, 2016, near Shimla Hill. She had gone to pick up her younger sister from school.
The sisters were about to get into their car when Hussain attacked Khadija and stabbed her 23 times leaving her critically injured.
The Civil Lines police registered a case against Shah Hussain on the charge of attempted murder. After multiple delays, Lahore Chief Justice Syed Mansoor Ali Shah took administrative notice of the case in June 2017 and directed the judicial magistrate to hear the trial on daily basis and conclude it in 30 days.
The court reserved its verdict in the case on 27th July sentencing Hussain to seven-year imprisonment. He was acquitted by the Lahore High Court in 2018 on the "benefit of the doubt". Hussain, however, failed to establish his cases after which his sentence was restored.