Kulbhushan Jadhav: Why India is hesitating to file a review petition?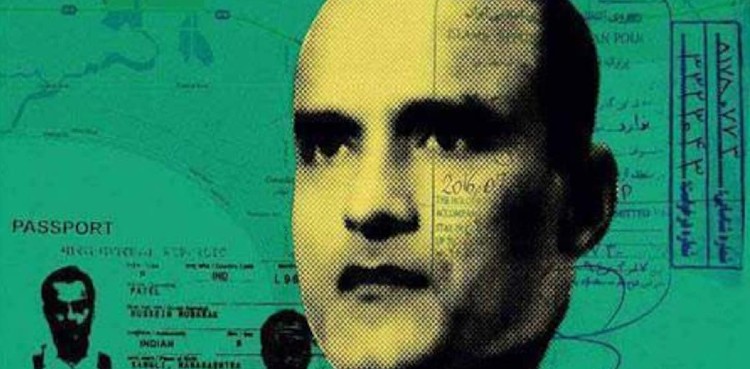 Kulbhushan Jadhav – who was a commissioned military officer of India refused for any further case review and opted for pursing its mercy petition, this update has landed India into hot waters.
Foreign Office of Pakistan, additional AG Ahmed Irfan addressed a press conference on July 08 and revealed that Indian Navy officer and spy Kulbhushan Jadhav has refused to file a review petition against the death sentence awarded to him by Field General Court Martial (FGCM) in Pakistan.
Hafeez Chaudhri – Director-General of South Asia and SAARC, also attended the press briefing and apprised the media Pakistan, in accordance with the International Court of Justice Review and Reconsideration Ordinance, 2020 had given Khulbhushan Jadhav the opportunity to appeal against his sentence.
Khulbhushan Jadhav was given the chance to file a petition against his sentence on June 17 and was also offered legal representation. However, he refused to file the review petition and intends to pursue the 'mercy petition' proceedings he had already filed earlier.
On the very next day, the Spokesperson of foreign office announced in a press conference that Pakistan has invited India to file review and reconsideration petition after refusal by Commander Jadhav to do so.
The Spokesperson elaborated that mercy petition in Commander Jadhav case is a separate process that has nothing to do with the review and reconsideration.
Pertinent to mention that former solicitor general of India Harish Salve, who represented captured Indian navy officer Kulbhushan Jadhav in the International Court of Justice, revealed in May 2020, that India employed "back-channel" efforts to urge Pakistan to release Jadhav".
Salve revealed this during an online discussion, which was conducted by Akhil Bharatiya Adhivakta Parishad, an all-India lawyers' association linked with the extremist RSS.
Khulbhushan Jadhav aka Hussain Mubarak Patel was arrested inside Balochistan in Mashkel near the border region of Chaman on March 3, 2016, on charges of working for Indian intelligence agency RAW and being involved in various terrorism and espionage activities inside Pakistan.
On 10 April 2017, Jadhav was sentenced to death by a Field General Court Martial (FGCM) in Pakistan, following a confession before the magistrate and court. Jadhav's trial lasted three and a half months and the charges he was convicted for included spying for India, waging war against Pakistan, sponsoring terrorism, and destabilizing the state.
Now, India is in hot waters as they have accepted Jhadav as their man in international courts of justice last year and the ICJ's verdict didn't come in India's favour. The court requested Pakistan to stay the execution of former Navy officer Kulbhushan Jadhav and allowed New Delhi consular access to him.
The decision of the International court of Justice and then Kulbhoshan's decision of not filing a review clarifies the situation that Jadhav was planted by India and he was not working on his will as India claims.
In the case of Kulbhoshan, India has lost all its cards, which they were arranging to sabotage CPEC project from long time. Kulbhoshan accepted all its crime against the mega project and the ICJ acknowledged the evidence provided against him as spy.
Despite the open offer from Pakistan's foreign office, India is hesitating to file a review petition in Jhadav's case, and it clarifies that India has landed into hot waters by sending Jhadav in Pakistan.