Mushtaq Ahmad Yousufi – Notorious Urdu humourist is being remembered today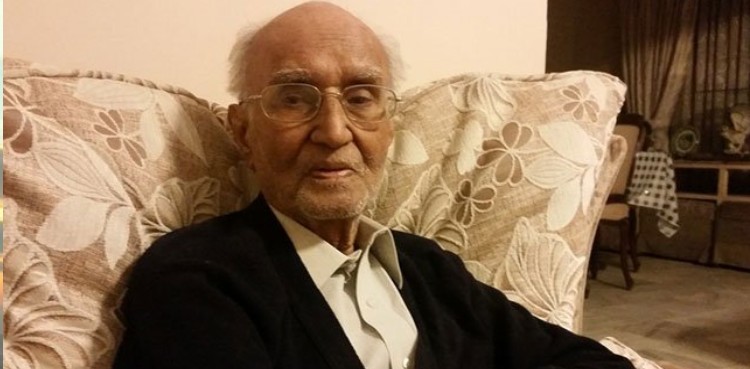 Notorious Urdu humourist, satirist Mushtaq Ahmad Yousufi is remembered on his second death anniversary (today) on Saturday.
Mushtaq Ahmad Yousufi died after a prolonged illness in Karachi two years ago at the age of 94.
The government of Pakistan conferred upon him two highest literary awards Sitara-i-Imtiaz and Hilal-i-Imtiaz in 1999 and 2002, respectively in recognition of his contributions to Urdu literature.
His most popular works include Aab-E-gum, Khakam-ba-dahan, Chiragh Talay, Zarguzasht, and Sham-e-Shair-e-Yaaraan.
Yousufi was born on August 4, 1923 in the then princely state of Tonk in British India. His father was the political secretary of the state. Yousufi migrated to Pakistan in 1956 and became a career banker. He also served as the head of several national and international governmental and financial institutions
Read More: Veteran actor and TV show host Tariq Aziz passes away
His father Abdul Karim Khan Yusufi was chairman of the Jaipur Municipality, and later Speaker of the Jaipur Legislative Assembly.
He received his early education in Rajputana and earned BA from Agra University while MA Philosophy and LLB from Aligarh Muslim University.
Yousufi was widely admired in the literary circles for his unique way of writing and subtle satire.