NCOC approves reopening of schools in areas with low positivity rate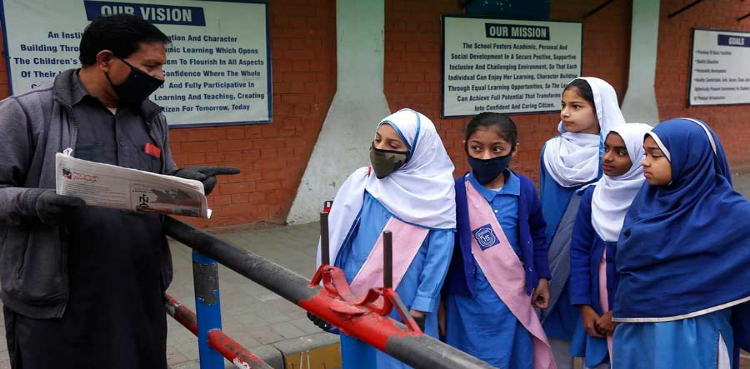 National Command and Operations Center (NCOC) has approved reopening of schools in areas with low COVID-19 positivity rate from Monday June 7th next week.
It remains unclear as the apex body has not clarified what it considers as low COVID-19 positivity rate. Last month NCOC has announced its decision to allow the reopening of educational institutions in districts with less than 5 % COVID-19 positivity rate.
Earlier this week, NCOC had announced that matric and intermediate will only have to appear in exams for 'elective subjects' along with mathematics.
Students of 9th and 10th grade will only appear in exams for four subjects namely biology, computer science, physics, chemistry and mathematics, announced Federal Education Minister Shafqat Mahmood.
Prior to this, schools in Punjab and Islamabad had reopened for class 10, 12 students with the resumption of physical classes from Monday earlier this week.
As per the NCOC statistics, a total of 50,393 COVID-19 tests were conducted in Pakistan during the past 24 hours. Out of the total tests, 1,923 came back positivity taking the national positivity rate to 3.81 %, whereas 84 COVID-19 casualties were reported during this time period.
Pakistan's total COVID-19 tally stands at 930,511 cases with 21,189 deaths so far. A total of 860,385 people have successfully recovered from the novel virus, whereas 3,452 are still in critical condition.