PM Imran Khan kicks off nationwide monsoon plantation drive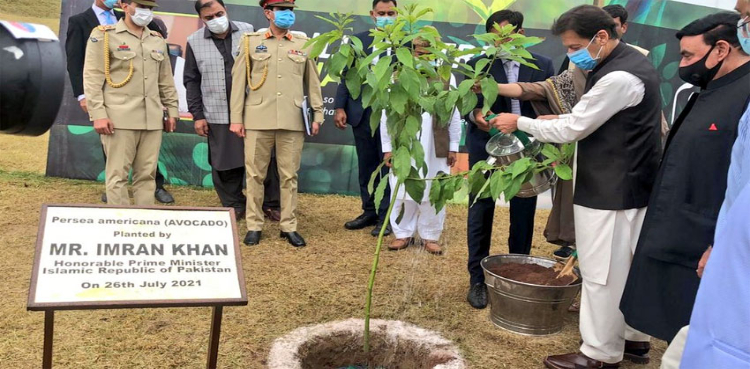 PM Imran Khan has kicked of nationwide monsoon plantation drive via planting a tree in Islamabad on Monday (today).
According to Prime Minister's Office (PMO), PM Imran Khan has urged the masses participate in the tree plantation campaign to enhance the country's forest cover.
Expressing his views, PM Imran Khan noted that if each person plants at least one sapling during the next three weeks it'll result in a green revolution for the country.
The premier has also directed commissioners and deputy commissioners to ensure plantation at empty spaces in cities.
Government's ten billion tree Tsunami project as well as the plantation of one billion trees in Khyber Pakhtunkhwa is widely acknowledged across the world, said PM Imran Khan.
Our aim is to leave behind a better Pakistan for future generations, he added.
PM Visits Islamabad's Citizen Club
Separately, PM Imran Khan also visited Citizen Club at F-9 Park in Islamabad today. A committee has been formed upon the prime minister's instructions which will present its recommendations for bringing into use the building of Citizen Club for public interest.
The committee includes Chairman CDA and famous Architect Nayyer Ali Dada.
It is to be noted that construction work on Citizen Club started in 2008, but its completion faced delays. The present government completed work on it in 2018.