Instagram has announced to introduce a new feature that will let users pin up to three comments on a post.
According to details, the new feature will enable Instagram users to pluck up to three comments they most want to highlight out of the comment section of their posts and pin them to the top.
The development comes as users find it hard to locate certain comments on their post as Instagram algorithm sorts the comments section and reshuffles them.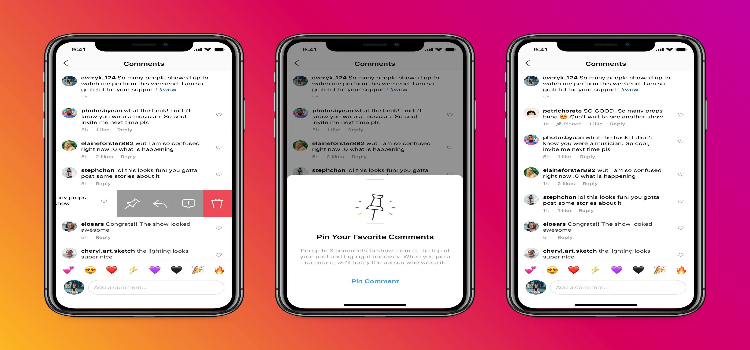 Read More: Cross-messaging Between WhatsApp And Messenger
To pin a comment users need to swipe left on that comment, and four different options will appear including pin, reply, report, and trash; selecting the pin option will case the selected comment to appear on the top.