No chloroquine without doctor's prescription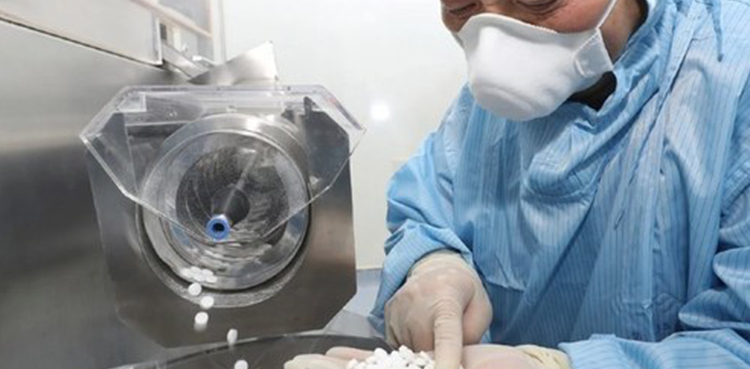 ISLAMABAD: The Drug Regulatory Authority of Pakistan has restricted sale of chloroquine – a preventive treatment for COVID-19 – without a doctor's prescription with a warning that the drug can bear serious side effects on organ function.
After reading on internet that the drug is a prophylactic (preventive) treatment against coronavirus, many people have started using the medicine without consulting a doctor. DRAP has warned against severely adverse for liver and heart function and include it in prescription medicines list.
According to the DRAP Chief Executive Officer Dr Asim Rauf, pharmacies have been directed to keep a copy of the prescription on sale of chloroquine. He said that a stock of 25 million tablets is currently in market and 9,000 kg of raw material to produce it is available which can last a year given the product is consumed judiciously and hoarding is strictly checked.
Dr Rauf went on to say that unsupervised consumption of the drug is associated with failure of vital organs.
People have turned to panic purchasing of the drug after Last week US President Donald Trump during his speech mentioned Food and Drug Adminsitration (FDA) to have approved chloroquine as a 'powerful' remedy for COVID-19 prevention. He also mentioned that the drug is available in the market and has shown amazing result in treating COVID-19.
FDA in its official statement refuted this claim by the president and only agreed to currently studying its use against the disease.
Special assistant to PM on Health Dr Zafar Mirza also mentioned during his press conference on March 22 that chloroquine will not be sold without a proper prescription after news of the drug vanishing from the market.
"It is an old medicine which is used to treat malaria, but suddenly it has disappeared from the market. We have contacted infectious diseases experts to find out if the drug is effective in treating coronavirus but they have not supported the idea", he said.