Pak-Iran border closed over COVID-19 concerns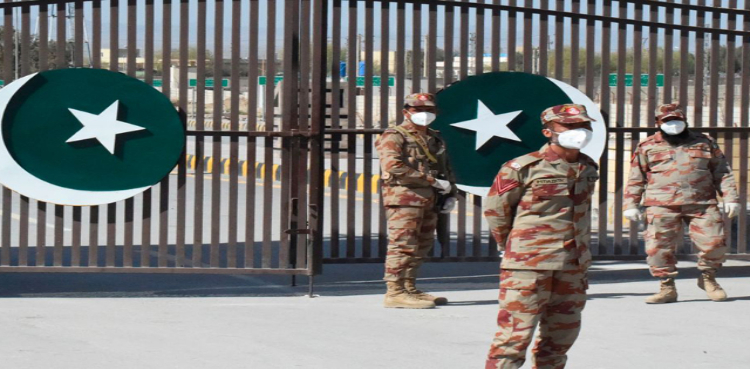 Pakistan has closed its border with neighboring Iran over COVID-19 concerns, says sources.
As per sources, Pakistan has closed its Taftan border crossing with Iran over COVID-19 fears after neighboring country's Zahedan city reported a significant surge in COVID-19 cases.
Prior to this, Pakistan had sealed its land routes with neighboring Afghanistan and Iran in May earlier this year.
Country's COVID-19 rate stands at 2.3% with 979 new cases being reported in the last 24 hours along with 27 casualties. According to province-wise breakdown, the active cases in Sindh are 11,852, in Punjab 17,218, in Khyber Pakhtunkhwa 9,525, in Islamabad Capital Territory 1,900, in Balochistan 746, in Gilgit-Baltistan 360 and in Azad Jammu and Kashmir 461.
Meanwhile, NCOC in its decision had earlier had eased COVID-19 restrictions allowing indoor dining, reopening of cinemas across the country.
Pakistan's total COVID-19 tally stands at 957,371 cases with 22,281 deaths so far. A total of 903,484 people have successfully recovered from the novel virus, whereas 1,871 are still in critical condition.