Pakistan has taken important steps toward fulfilling its commitment: US ambassador-designate to Pakistan William Todd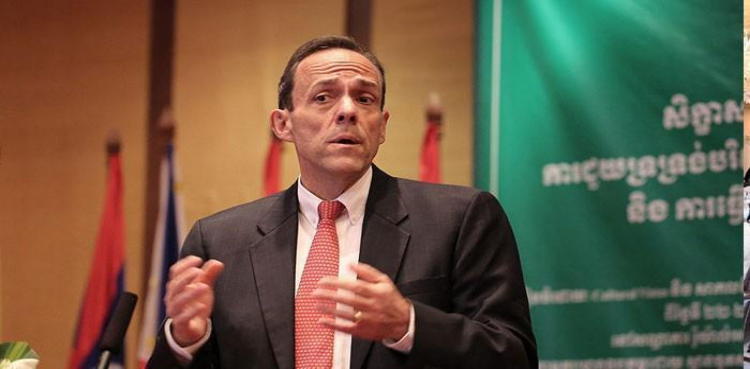 William Todd – US Ambassador designate to Pakistan in a statement, has said that Pakistan is an 'essential regional partner' stating the country has taken significant steps towards its commitment in war against terror.
Expressing his views on the confirmation hearing on Tuesday a day earlier, William Todd reiterated Pakistan's significance as a regional partner and highlighted that the country has showed substantial improvement towards fulfilling its commitment in war against terror.
Furthermore, the envoy noted that US-India relations cannot be established at the expense of Pakistan and that United States intends to establish cordial relations with both the countries.
On the issue of Pak-India tensions, William Todd said that the US government is prepared to facilitate dialogue if both sides request it.
The ambassador-designate also assured his commitment to work with Pakistan in tackling terrorism to ensure peace, stability and security in the region.
In addition to it, the US envoy affirmed Pakistan's key role in Afghan peace process.
Pakistan played a critical role in creating the conditions that brought Afghan leaders and the Taliban to the historic start of Afghan Peace Negotiations, he noted.
Todd also stressed upon his commitment to improve the freedom of expression and human rights situation in the country.