Prime Minister Imran Khan on Thursday, inaugurated Peshawar's long-awaited BRT project after its launch in October 2017.
PM Imran Khan inaugurated Peshawar BRT project on Thursday after its much awaited 36-month completion.
The project was launched back in October 2017 to be completed within six months and with a project cost of Rs 49 billion, which eventually rose to Rs 70 billion due to multiple delays and design alterations.
BRT project spans over 27.5 kilometers with additional 62 kilometers of feeder routes. It comprises of 31 stations and 146 stops.
People will have to use ZU-BRT cards for the service. The cards can be purchased from the ticket counter or machines. And they will have to be recharged. Fares for BRT ranges from Rs 10 to Rs 50 – depending on the destination and distance traveled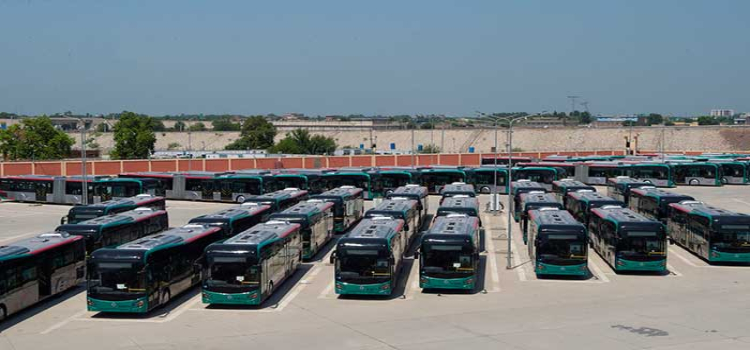 According to Fayyaz Khan – CEO Trans Peshawar company, a total of 220 buses have been imported, of which 92 will be used on the primary route, whereas 128 will cater seven feeder routes.
Meanwhile, the government has already sold 60,000 ZU-BRT cards for the BRT project which is expected to cater around 300,000 passengers on a daily basis.
BRT project over the years
The project has been marred by allegations of mismanagement and financial embezzlement, whereas it has also experience significant design flaws over the years.
The Peshawar High Court (PHC) had directed Federal Investigation Agency (FIA) to investigate the reasons behind project cost increase and possible financial embezzlement in Peshawar BRT project.
Meanwhile, KP government had challenged the PHC decision in Supreme Court of Pakistan (SC). The top court had formed a three-member bench and issued a stay order against Peshawar High Court verdict.