191 successful candidates in limbo after passing SPSC exams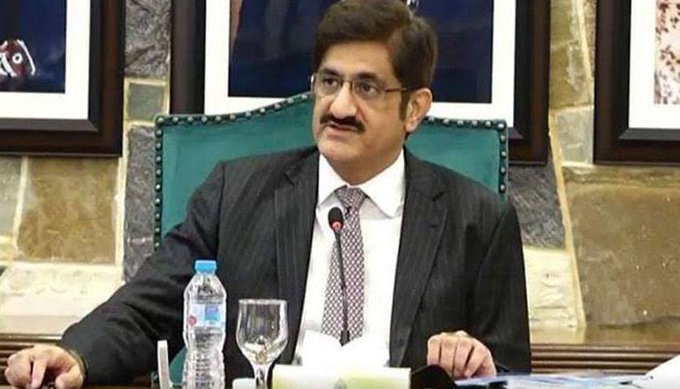 Around 191 successful candidates who appeared in the Sindh Public Service Commission (SPSC)'s examinations in November 2018 are still waiting for their joining orders even six months down the line and after completion of all their official formalities. The candidates gave their exams for the allocation to Provincial Management (PMS) Group in the province.
The combined competitive examinations were conducted by SPSC in November 2018 after an advertisement was published in March 2018. After the written tests and interviews the result was announced in October 2019.
As per details, a total of 235 candidates were declared successful.
From these, 191 were further selected for the post of provincial management services (PMS).
The average age to appear in this competition is less than 35 years. Since most of the candidates were fresh graduates below 30 years of age, it is important to note they were at the beginning of their careers.
Speaking to Voice of Sindh, the candidates complained saying that it has been six months to date but the newly allocated PMS officers were still waiting for their joining orders.
Codal and legal formalities recommended by the Services General Administration and Coordination Department are complete yet the officers are still in limbo.
For Raja Darya Khan Qureshi clearing the exams and being selected has been a long, hard road. A candidate from Larkana, he succeeded in this competitive exam on his third attempt.
"My fellow officers and I have repeatedly contacted the concerned officers in this regard, but they have not paid us any heed," he says. "They simply tell us to wait. Some of us have also visited the Sindh Secretariat, but to no avail."
Qureshi says it is a long struggle to achieve allocation to a commissioned service. He started his career as an accountant in revenue department and cleared departmental commission through the SPSC. He appeared in SPSC combined competitive exam in 2018 and after clearing stages he was allocated into the Provincial Management Services Group.
Earlier he had appeared in SPSC exams in 2013 as well. The exam was declared null and void by the Supreme Court of Pakistan and the court ordered it to be rescheduled. He then appeared in the rescheduled exam and cleared the written exam in that year but did not qualify for the interview.
Sarmad Ali Shaikh, from Hyderabad, feels extremely dejected because of this waiting period.
"Officially it takes three month to issue appointment letters to successful officers. In our case six months have passed and we are still waiting for our joining orders; we are almost hopeless."
He says that it is the start of his career and he had started out with an ambition to serve his province but the attitude of concerned authorities in this regard was quite discouraging.
The PMS group was introduced in Sindh for the first time in 2018 on the directives of the Supreme Court, while PMS, a form of government services, was introduced in January 2014 through the provincial commission of Pakistan. The services are allocated through a competitive exam conducted by each provincial commission separately. Initially implemented in Punjab and KP, the services were later introduced under Sindh Public Service Commission in 2018. This cadre of services has been established by provincial government as a measure to improve the services structure within their bureaucracy.
"Sindh government is facing a shortage of officers at several levels in its administration," says Nazakat Baloch, from Karachi.
"PMS Officers can play a critical role during this crisis if timely induction is ensured in the bureaucracy. They can offer valuable help in coping with the spread of COVID-19," he says.
Although Pakistan Administrative Service, previously District Management Group or DMG, predominantly controls the provincial administration, the Provincial Management Service Officers have also been given considerable share in posts now.
Commonly, PMS Officers are posted as Section Officer, Assistant Commissioner, Magistrate, Deputy Secretary, Additional Secretary, DCO, DG, Commissioner, Secretary or any other equivalent post of their grade. They form an important unit in the top level bureaucracy of the province and perform at tehsil, district, division and provincial level positions.
Another PMS candidate, on condition of anonymity, shared his concern about the conflict of interest between PAS and PMS officers in Punjab and KP and said this might be the reason of deliberate delay in their appointment.
"DMG officers are a cadre of civil servants who come through CSS competition. They are scared of letting go of their dominance in civil services with the appointment of PMS cadre officers. In Punjab and KP they are always locking horns. We believe that the Sindh bureaucracy is also playing along to their tune," he said.
Qureshi, Shaikh and Baloch say that they have urged the Chief Minister Sindh Murad Ali Shah to take immediate notice of delay in their appointment. They have requested the CM to look into this matter immediately and ensure the joining of these PMS Officers on urgent basis so the services could be utilized by the province and they may assist the government in this difficult time.
Twitter trend #SindhPMSOfficersJoining
The batch of SPSC candidates have also taken to twitter maintaining the #SindhPMSOfficersJoining since early April 2020. The trend is replete with desperate calls to CM Sindh Murad Ali Shah, Chairman Pakistan People's Party and member opposition Bilawal Bhutto, Advisor to CM Sindh and Senator Murtaza Wahab, Minister Local Government, Forest, Religious Affairs, Information, Housing and Town Planning Syed Nasir H. Shah.
The members of this twitter group have been vocal about their complaints in several tweets that have been posted over the past month urging the provincial authorities to help them.
Majid Hameed, an officer in limbo, appreciated the CM for his efforts against curbing the spread of COVID-19 and urged him to pay attention to his woes too.
Naeem Ghoto, another member of the group said that the government of Sindh needs to own its bureaucrats.
Dr Rashid, another candidate said the situation is highly discouraging for meritorious youth being pushed into staying unemployed despite succeeding in competition exam.
In another tweet, a candidate has lamented that district food officer who were selected at the same time through federal competition commission have been appointed but the PMS officers are still waiting their appointment.
It is important to note that according to civil services rules, the salary disbursement start from the date of joining and not the date of recommendation or allocation to any cadre of services.