School timings revised in Punjab and Islamabad.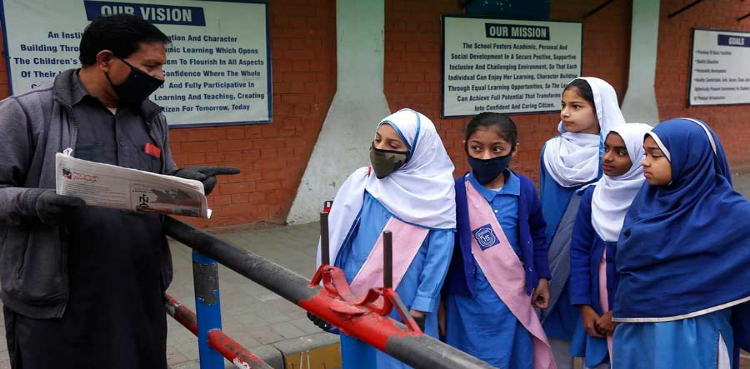 Punjab government and ICT authorities have revised school timings in wake of extreme weather conditions.
Punjab Education Minister Muraad Raas took to social media to announce government's decision to revise the timings for all public and private schools in the province.
All private and public schools will operate between 7 am to 11:30 am under the revised timings.
The provincial education minister urged the public to strictly adhere to COVID-19 SOPs prescribed by the government.
ANNOUNCEMENT:
All Public & Private Schools of Punjab to comply with the following New School Timing Schedule:
7am to 11:30am.
Please follow SOPs issued by the Government.

— Murad Raas (@DrMuradPTI) June 10, 2021
Meanwhile, authorities in the federal capital Islamabad have also revised school timings due to severe heat.
Schools with single-shift system in the federal capital will operate morning classes between 7 am to 11 am from Monday to Thursday; whereas evening classes will also be conducted in the first half of the day between 7 am to 11 am from Friday to Saturday.
The decision to revise school timings in ICT comes after 25 school children were rushed to hospital in Islamabad after fainting due to extreme heat and loadshedding on Wednesday a day earlier.
Read More: Pakistan's electricity shortfall exceeds 6,000 megawatts
Several students suffered from nose bleeds, while others fainted due to intense heat. The students were rushed to a nearby hospital for medical treatment.
The extreme weather situation has been further compounded by the fact that country is experiencing a power shortfall of around 4,000 megawatts (MW) resulting in prolonged power outages across the country.