Shehbaz Sharif calls for national unity, rules out political point scoring amid coronavirus outbreak in the country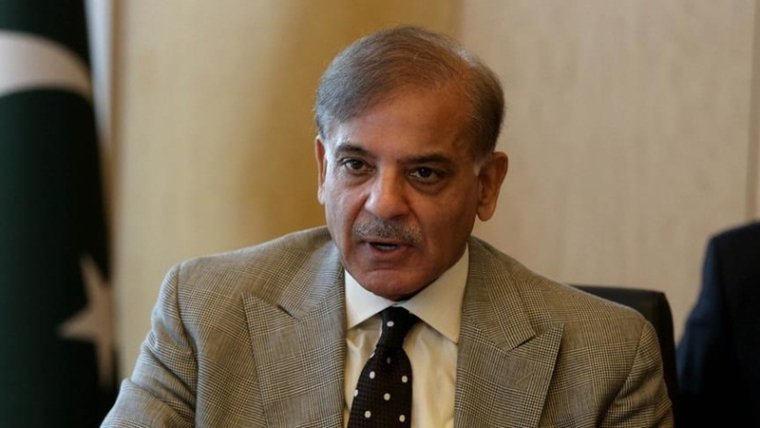 Lahore: President PML (N) Shehbaz Sharif has highlighted the significance of national unity and ruled out political point scoring amid coronavirus threat in the country.
In an address via video link, Shehbaz Sharif offered his support and condolences to the people affected and died due to the novel virus respectively.
"According to the latest reports, the number of confirmed coronavirus patients in the country have surpassed 890, including a new case that has been reported of an inmate. I hope that government will ensure all necessary preventive measures for screening of inmates in prisons to ensure their safety and security," he said.
"We should abstain from any political point scoring that can further add to the social divide in the country. I was in London with my brother but as the number of coronavirus cases rose in the country I was directed to return to be with the nation in this difficult time," Shehbaz added.
PML (N) president highlighted the 'debacle' of ineffective quarantine facility at Taftan which eventually caused the virus to spread to various parts of the country. However, Shehbaz Sharif stated that it is imperative to support the government in this crisis and we should only resolve to constructive criticism as to further help and guide the authorities.
He also praised the efforts of health care workers who have been at the forefront of this fight against coronavirus, "A big shout out to the members of the medical fraternity who are putting their lives on the line to treat the ailing humanity. They certainly are our heroes & benefactors. We cannot thank them enough for their courage and sense of sacrifice," he tweeted.
President PML (N) has directed his party workers to cooperate and strictly abide by the guidelines issued by authorities on coronavirus outbreak.
Shehbaz Sharif has also demanded Prime Minister Imran Khan to call a meeting of council of common interest and that every political party should be represented in the national task force, so that a consensus can be developed and their resources and efforts can be streamlined to contain the spread of coronavirus in Pakistan.