Sheikh Noman to head Jamia Binoria post Mufti Naeem's demise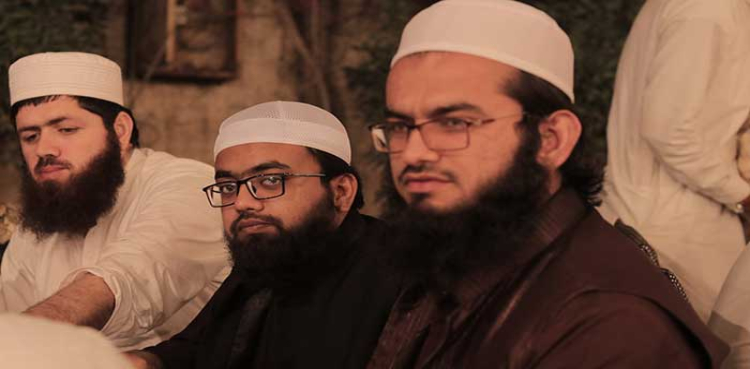 Sheikh Noman Naeem, son of the late Mufti Muhammad Naeem is all set to head his father's Jamia Binoria Al-Alamia academy.
In a ceremony organized to pay homage to Late Mufti Naeem and his contribution and services to the religion, his son Sheikh Noman Naeem has been appointed as the next head of Jamia Binoria, a seminary that imparts religious education to more than 8,000 Pakistani and foreign students.
Various prominent scholars and religious figures attended the ceremony including, Maulana Hanif Jalandhari – Wifaqul Madaris al Arabia Pakistan's Secretary-General, Maulana Azizur Rehman, Dr Muhamamd Adil Khan, Maulana Rahat Ali Hashmi, Maualan Manzoor Mengal and others.
Shiekh Noman Naeem is a Hafiz, and a MA in Islamic Studies from the Federal Urdu University, Karachi. He has also completed Dars-e-Nizami Course and also holds a PhD in Education.
Read More: Mufti Naeem passes away in Karachi after a long illness
It is pertinent to know that, Mufti Naeem was the co-founder and head of Jamia Binoria which was established in 1979 under the guidance of Mufti Naeem's father Qari Abdul Haleem.