PM announces "Super Tax" on large scale industries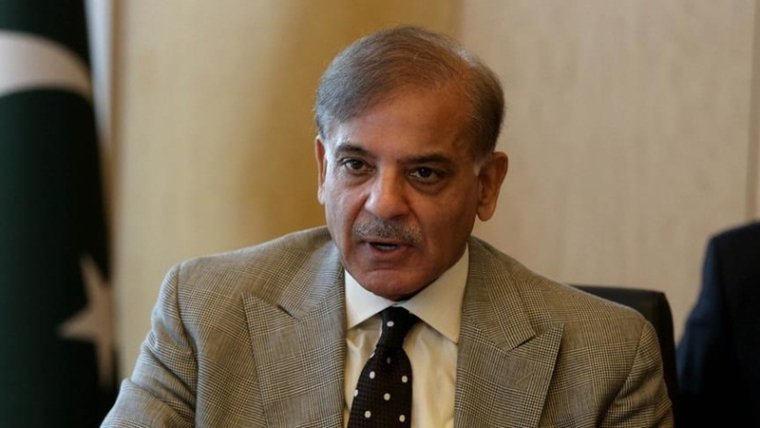 ISLAMABAD: Prime Minister Shehbaz Sharif has announced that a 10 per cent "super tax" will be imposed on large-scale industries in a bid to shore up revenues for supporting the country's poor amid rising inflation.
These sectors include cement, steel, sugar, oil and gas, fertilisers, LNG terminals, textile, banking, automobile, cigarettes, beverages and chemicals.
His speech on Friday triggered a nosedive at the Pakistan Stock Exchange, as its benchmark KSE-100 index saw a sharp 2,053-point drop before trading was halted. As of 12:00pm, it stood at 40,663.62, down 4.81 per cent.
In an address today, the premier took the nation into confidence over what he described as "tough" budget decisions. He said that the coalition government made "courageous" decisions to protect the country from "serious dangers".
He recalled that the government had two options when it first came to power: call fresh elections or take tough decisions and tackle the sinking economy. "It would have been very easy to leave the public in crisis and become silent spectators like others."
And despite the challenges, the prime minister pointed out, the government chose the latter.
He said history had witnessed that in difficult times, it was the poor people who always made sacrifices. "Today, it is time for the affluent citizens to do their part. It is their turn to show selflessness. And I am confident that they will contribute fully to play their part."
He said the institutions whose job to collect tax should take from the rich and give to the poor. However, he lamented that the "big ones" evade paying tax.
The prime minister said it was the collective responsibility of the state — including the PM — that tax money went to the national treasury. "We have been unsuccessful in this so far," he added.
PM Shehbaz said: "It is never too late. Right after the budget [is passed], teams have been formed to go all out to collect taxes. Assistance will be sought from all constitutional institutions and we will employ modern technology and digital tools [for the purpose].