Indian citizen exposes disgusting face of his country's media!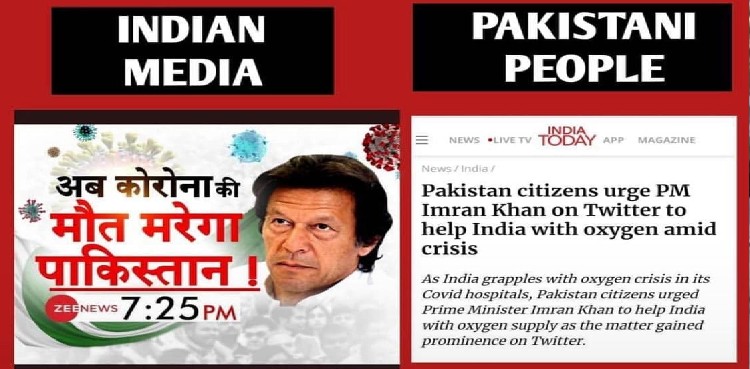 Indian citizens exposed the ugly face of their own media to the whole world. Currently, the situation in India with regard to the corona epidemic is reaching alarming levels.
Deaths have risen sharply due to a severe shortage of oxygen cylinders, with more than 3.5 million cases of the corona epidemic being reported daily in India over the past few days.
Prime Minister of Pakistan Imran Khan prayed for and extended best wishes for coronavirus victims across the globe with an emphasis on neighboring India is bearing the brunt of the deadly virus.
On this, an Indian citizen in a viral video on social media not only thanked the Prime Minister of Pakistan Imran Khan for his good wishes in the dire situation but also joined hands with the entire Pakistani nation and bashed his government and asked Indians to remain steadfast.
He said that during the first wave of the coronavirus epidemic, when cases in Pakistan escalated, Indian media's prejudice crossed all limits.
This behavior was beyond humanity, this role of the Indian media was very shameful said the commoner. Even then, this practice of the Indian media was condemned by neutral and serious circles.