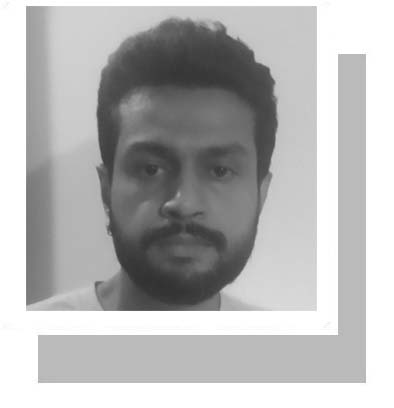 What more do we need when all our needs have been met? A question like that shouldn't feel out of place in a world where most of our life-space is defined by consumerism.
And the idea of consumerism gets interesting, even a little special when you look at it in the context of the present social isolation everyone's experiencing.
When someone says consumption what it immediately makes you think is a person buying groceries, clothes, renting or buying a house or apartment, buying fuel for a car or motorcycle, shopping around for what they want to use for themselves. But no, more importantly consumption happens on a social level. And it's surprising how much of what we consume is essentially a social phenomenon.
Think for a moment about the act of consuming: you sitting down to a home-cooked meal with different members of your family; you hanging out with friends to watch a movie; you going down to the shopping mall as a way to meet up with other friends; you buying a gift to let someone know how you feel about them; you proposing a marriage with a suitable ring or celebrating either a religious or a secular holiday. In all of this, the consumer goods are there for you to choose from. And you oblige!
People flocking to what we have in place of public pubs in the West, the tea-cafes; people watching a cricket match round the corner on a big LED; going to weddings; eating out; people turning out for the Aurat March; evenings at rotary clubs and community or special members clubs is all social consumption.
Most people's lives and the relationships they form with each other have a great deal to do with consuming socially.
A major driving idea behind social consumption is to consume services because you need to feel at home about your values in front of others as well as yourself. Consumption itself becomes an expression of the self when we choose one fashion (taken in the broadest sense) over another because of the value we attach with the choice we are making. So it automatically makes you consume in a way that you interact with people indoors or outdoors.
That is an important idea for people who manage brands for companies.
Social consumption has a special place in popular culture and how people associate themselves with a group identity.
Even though Pakistan is an agricultural economy, an enormous part of her economic life is run by retail and provision of services. Okay at least not as enormously as perhaps that of England say even so it never seemed that the focus of our policy has been the heavy production of material goods like in Germany or perhaps Russia. Even the textile industry has been shifting production to other countries during the past ten years.
That is why most of us spend most of our time not producing, but consuming and consuming socially. Now that's where the present social isolation or distancing jumps in.
Big malls, movie theaters, clubs, playgrounds, fairgrounds, banquet halls, auditoriums, universities, public parks, pageant shows even mosques and airports all shut down and so our consumerist society skids to a halt.
This sudden crisis cuts straight into the nature of this-day society and the nature of its consumption which is deeply connected with how we look at our different identities as various groups.
Our days that were spent consuming and not producing are turned upside down. Does that mean we can spend more time producing now?
Although in a physical sense we can believe ourselves as more free than our primitive ancestors, our lives are still tied up with things we don't control. Being shut in during social distancing definitely makes us feel like we are not free at all.
But at the same time it's more likely to take decisions as part of a group that you'd perhaps not want to take on your own. It's more likely to let a disconnected but useful part of yourself out into the light and come to terms with it during this rare chance to detach from society. You get so grounded so suddenly that it unsettles you at first.
Yet in quite a strange way this social isolation could be personal integration.