PK-8303 crash: Pilot, air traffic controller held responsible for the deadly crash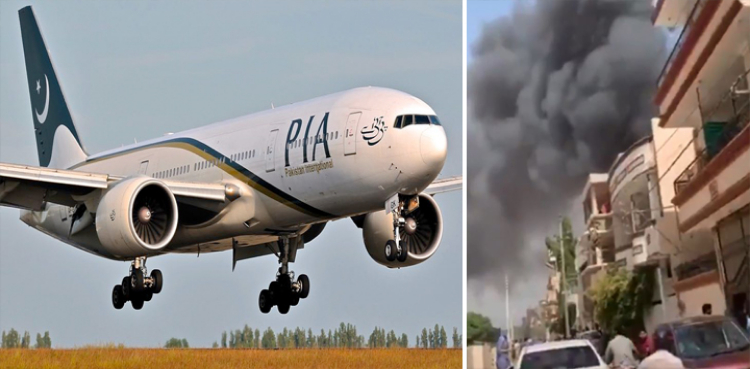 Authorities, on Monday, have named pilot and air traffic controller responsible for the deadly PK-8303 crash that killed 97 people on board.
According to the preliminary inquiry report prepared by Air Commodore Muhammad Usman Ghani of Aircraft Accident and Investigation Board (AAIB), pilot and air traffic controller failed to follow standard operating procedures, rules and regulations that led to the May 22 crash.
The report has been compiled after extensive review and analysis of the CCTV footages, data from cockpit voice recorder (CVR) and flight data recorder (FDR), and states that pilot failed to follow the instructions of air traffic controller, whereas the latter too failed to issue proper instructions to the pilot as he did not direct him to attempt the landing in light of the landing gear failure.
Read More: PIA aircraft engine recovered from the crash site
Furthermore, the report also highlights the fact that the pilot shouldn't have taken off after its engine hit the ground due to landing gear failure and should've attempted 'belly landing' as recommended by standard guidelines.
It was also revealed that the pilot hovered the aircraft for 17 minutes after the first failed landing attempt, which resulted in significant altitude loss as the aircraft's engine were badly damaged and eventually failed later on.
Meanwhile the report also criticized the fact that airplane parts remain loitered on the runway and were not removed and recovered from the runway even after 12 hours of the first landing attempt.
On May 22, PIA flight PK-8303 crashed in a residential area of Model Colony near airport, killing 97 people on board and killing one more person the ground. Two people miraculously survived the crash and had received non-life-threatening injuries.