Shaista Lodhi's beautiful narration of Julia Roberts' Ode to Mother Nature goes viral, enthralling countless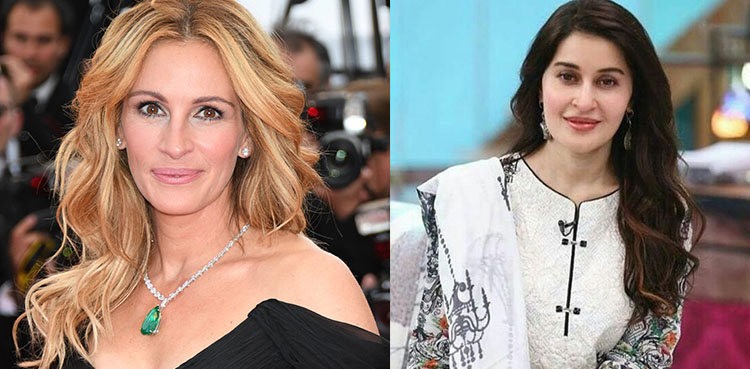 Shaista Lodhi's beautiful narration of Julia Roberts' Ode to Mother Nature goes viral
Karachi: Renowned showbiz celebrity, Dr. Shaista Lodhi's narration of an ode to nature is breaking the internet today.
In her enthralling voice, Dr. Shaista Wahidi has narrated a tribute to mother nature, written by Julia Robetts, exclusively for Voice of Sindh and it is already captivated the hearts of many people as they go into raptures about the video.
From the platform of VoS, this video comes out at a time when the world braces the coronavirus pandemic as people seek solace. The video is aimed at invoking the sense of care and responsibility towards protecting nature among the people.
The text is as follows:
"Some call me Nature, others call me mother nature
I've been here for over four and a half billion years
Twenty-two thousand five hundred times longer than you
I don't really need people but people need me
Yes, your future depends on me
When I thrive, you thrive
When I falter, you falter or worse
But I've been here for aeons
I have fed species greater than you, and
I have starved species greater than you
My oceans, my soil, my flowing streams, my forests,
They all can take you or leave you
How you chose to live each day whether you regard or
disregard me doesn't really matter to me
One way or the other your actions will determine your fate not mine
I am nature
I will go on
I am prepared to evolve
Are you?"
NATURE DOES NOT NEED PEOPLE
PEOPLE NEED NATURE