Sindh government to compensate affectees of anti-encroachment drive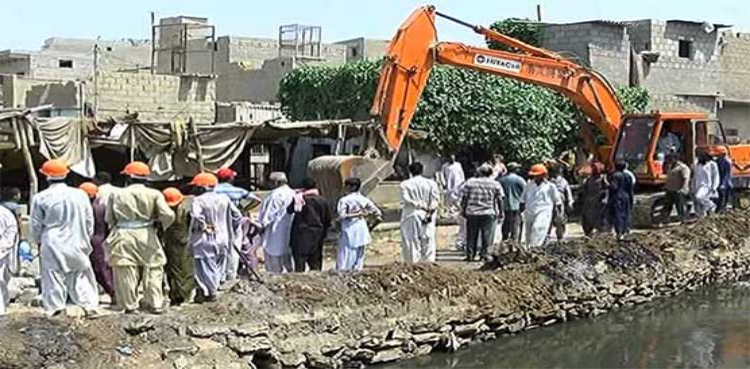 Sindh government has announced to compensate the affectees of anti-encroachment drive in Karachi.
The provincial government will provide alternate land to the people affected by the ongoing anti-encroachment operations in Karachi.
As per details, Murtaza Wahab – Advisor to CM Sindh on Law and Environment, has reportedly prepared a draft for the formation of a special commission which will oversee the issue of compensation to the victims of anti-encroachment drive.
The commission will be headed by a retired judge of the Supreme Court and will allot 80-yard plots to affected people of the anti-encroachment drive along the port city's Gujjar, Orangi and other nullahs.
Furthermore, the commission will also consider the Nasla Tower and other cases as well.
Earlier, UN High Commissioner for Human Rights had expressed concerns over mass evictions due to anti-encroachment operations in Karachi.
Around 96,000 people will likely be affected by the demolition of 12,000 houses along Karachi nullahs.
The development comes as Supreme Court of Pakistan (SC) had earlier rejected federal government's plea against the demolitions along Gujjar and Orangi nullahs. The apex court ordered the continuation of anti-encroachment drive along Orangi and Gujjar nullahs and had also ordered the demolition of Nasla Tower apartment block located on the intersection of Shahra-e-Qaideen and Shahra-e-Faisal.